18" x 24"

FREE SHIPPING

PACKAGES
20 Years of Satisfied Customers!
FREE PROFESSIONAL DESIGN ASSISTANCE AND PROOFS
18" x 24" Econoplast® Corrugated Plastic Printed 2 Sides with 9x24 Wire Stakes
THESE
PACKAGES
SHIP
FREE!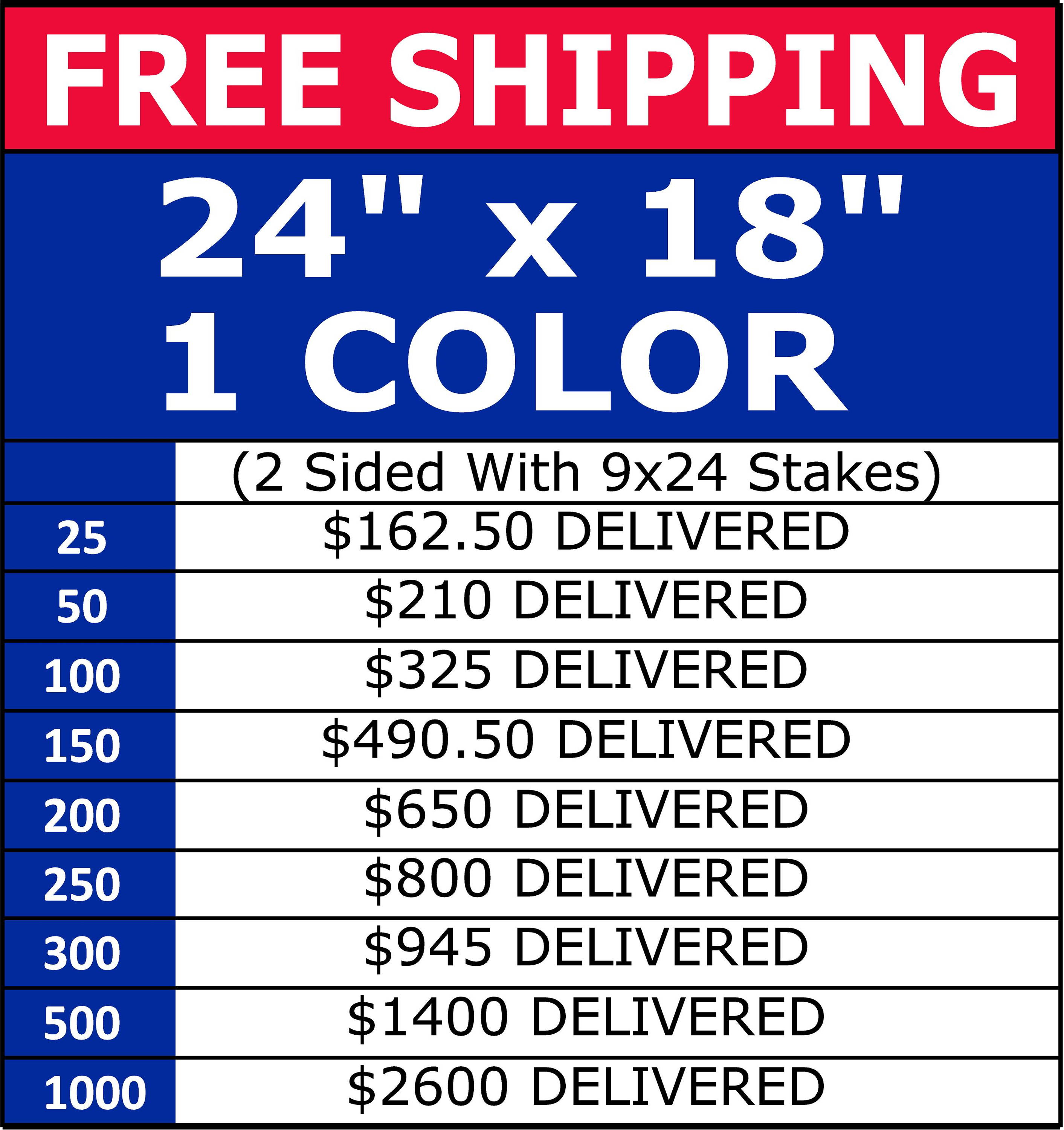 Other sizes and Specials available
Follow the links for other great deals!
THESE
PACKAGES
SHIP
FREE!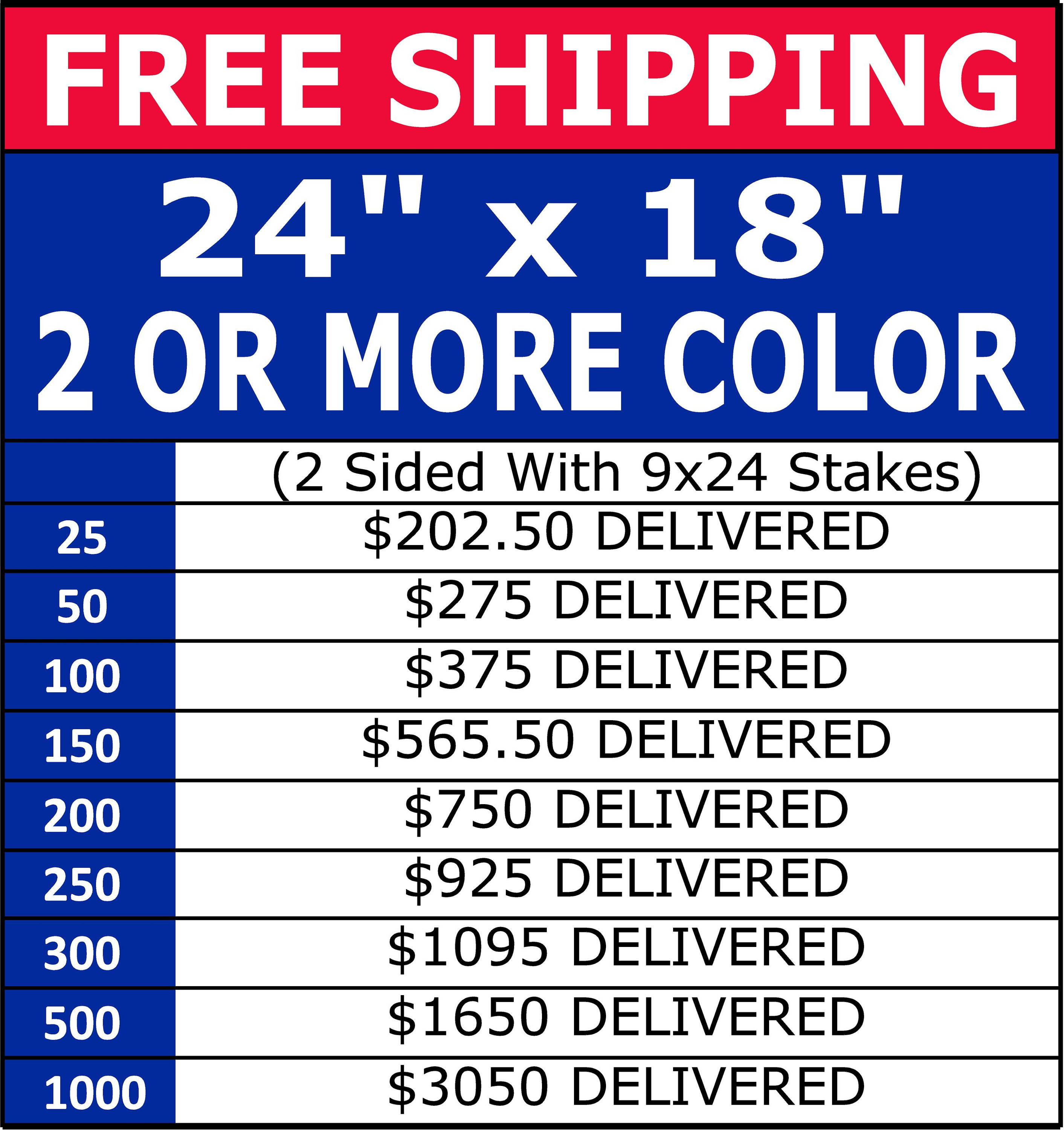 95% of Our Clients rate us a Full 5 Stars!
Give us a try and you'll see why! It costs nothing to get started!
Ordering Process
Fill out our online form. Tell us what you need and what you need printed. When you receive our quote with a satisfactory proof, simply call or go on line and place your order. That simple. Normally your sign is shipped within 2 - 5 days after your phone call or on line order confirmation.