Scroll Down for Large Format Pricing
Get your Message Across and be SEEN with our Large Format Coroplast Yard Signs!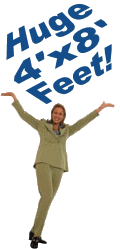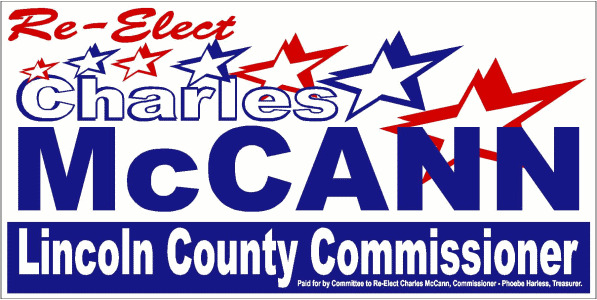 Our large format signs are printed digitally with UV inks that will weather probably much longer than they will be needed and look absolutely great, at a LOW Wholesale Price! 
This means that after an election or promotion, our signs can be gathered up, stored and used again and again whenever the situation dictates. Single side printed, double side printed, single or multiple colors are not a problem.
ANY COLORS ● FREE CLIP ART ● YOUR CUSTOM LOGO ● ADD YOUR PHOTOGRAPH 
All Large Format Signs are printed on 4MM Econoplast™ unless otherwise noted.  Econoplast™ is a high-quality polypropylene twin-wall profile sheet formulated specifically for use in the screen printing, display and packaging markets.
The Econoplast™ name is quickly becoming known throughout the Sign Industry for a Consistent High Quality Printable Surface at a dependable and affordable price. Because of the stable pricing, dependable quality, Econoplast™ is becoming the preferred choice of some of the most economical sign and box producers in the US It is tougher than corrugated fiberboard and lighter than extruded plastic sheet. It is waterproof and stain-resistant. All Econoplast™ stock sheets are electro statically treated by "Corona Discharge" on both sides to allow specifically formulated inks and adhesives to adhere.
Large Format Sign Pricing
Pricing Is Subject To Change Without Notice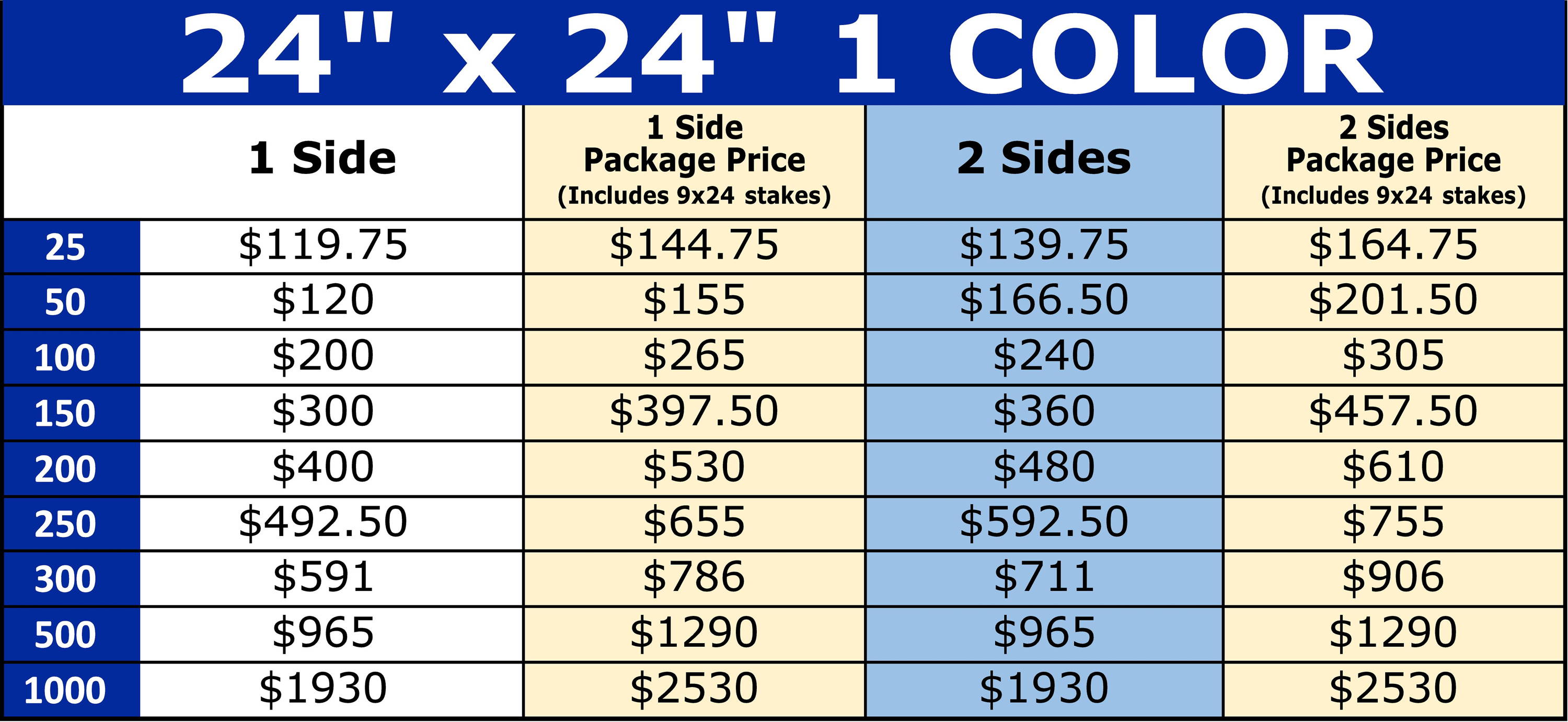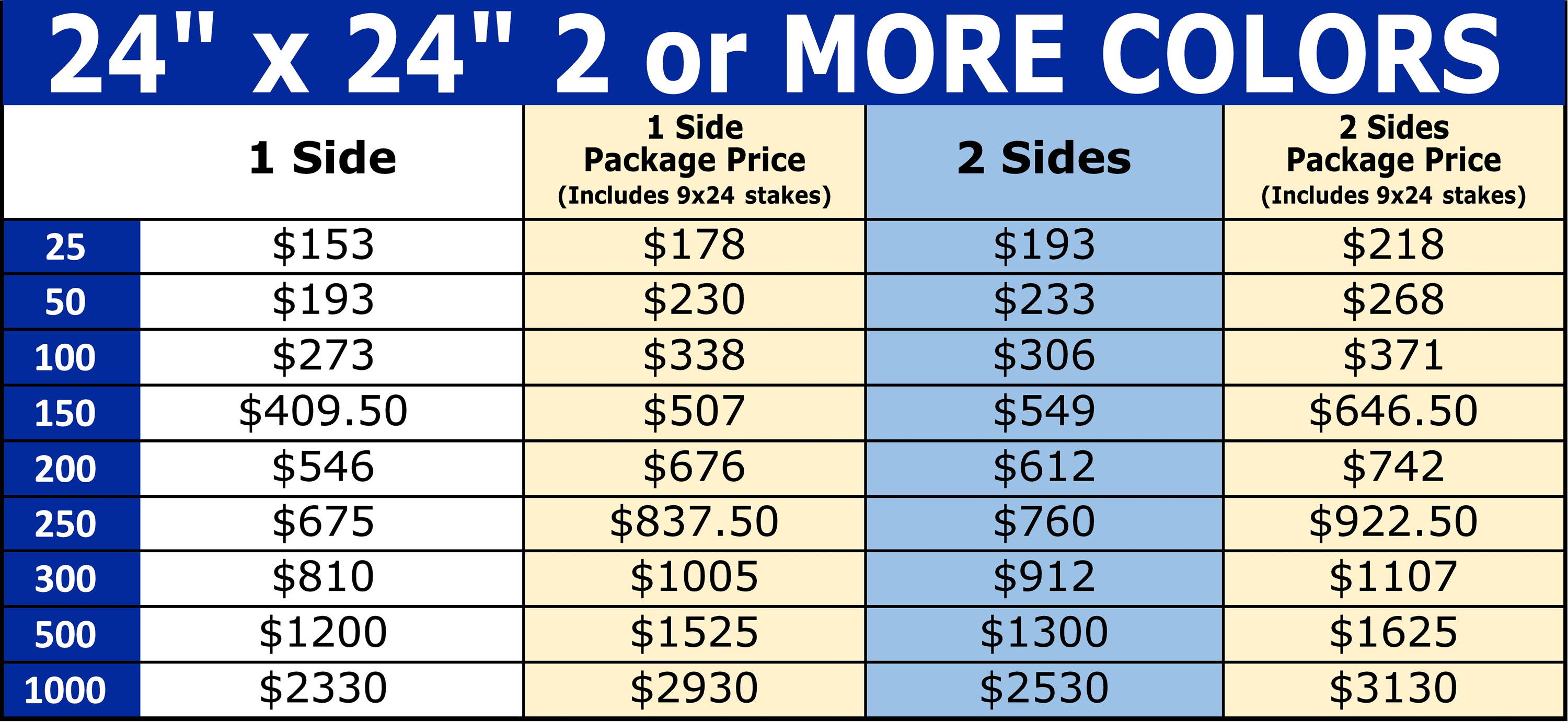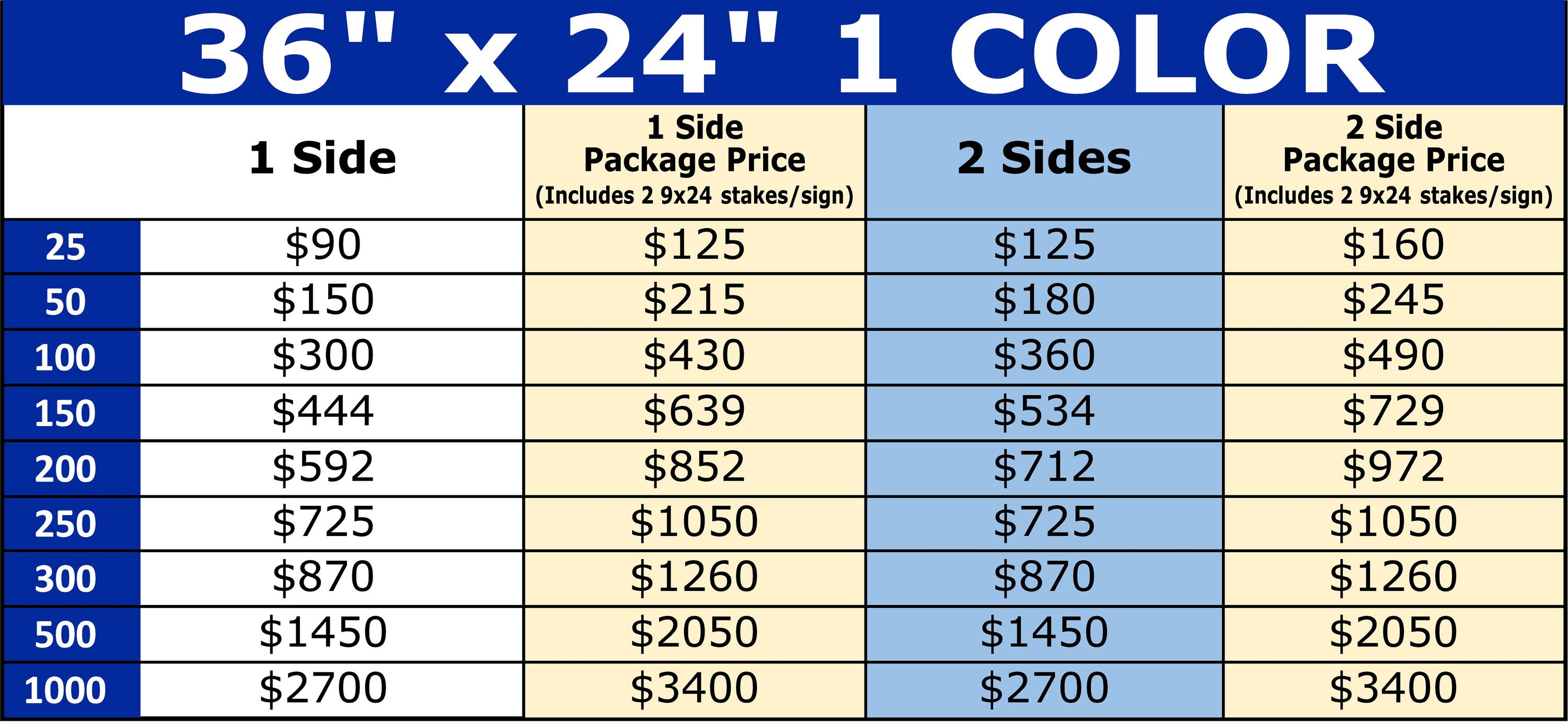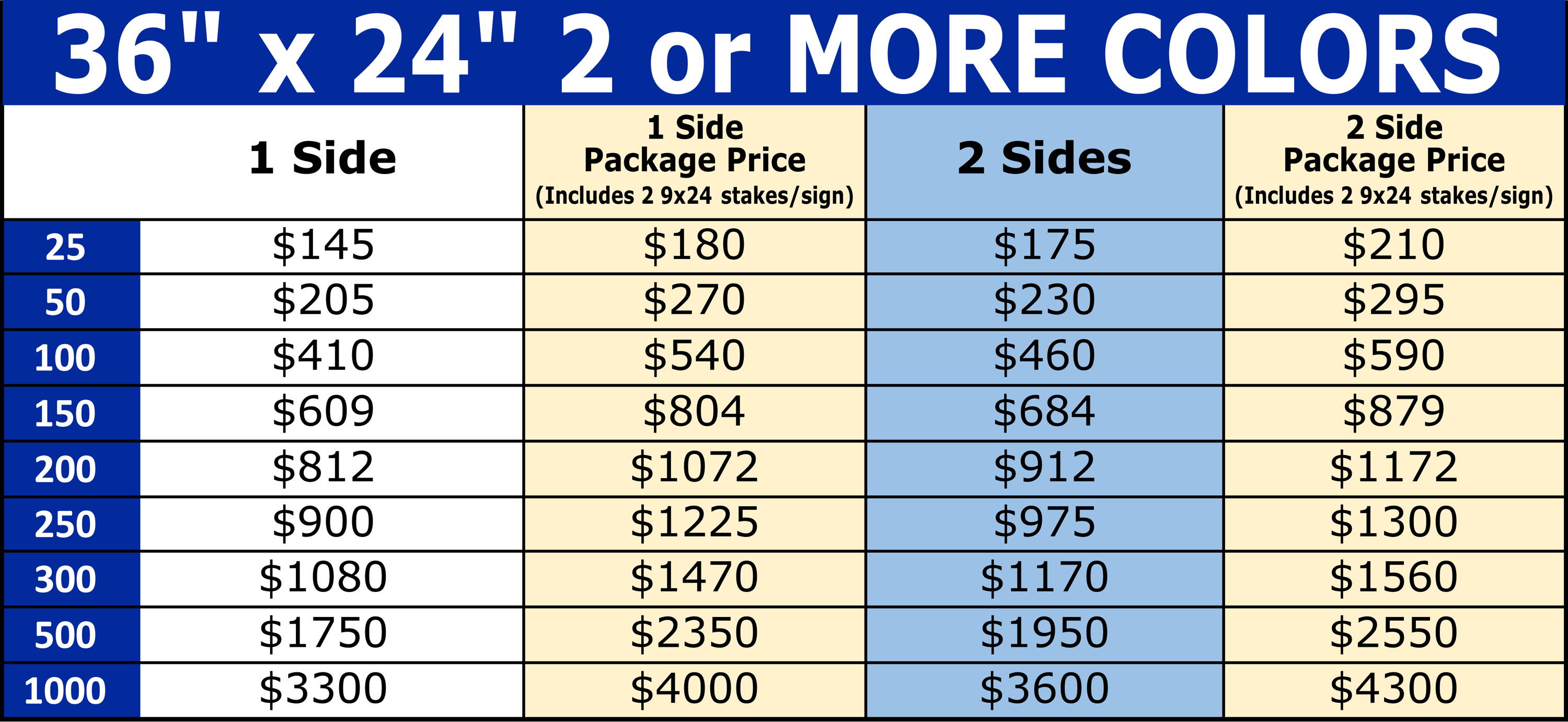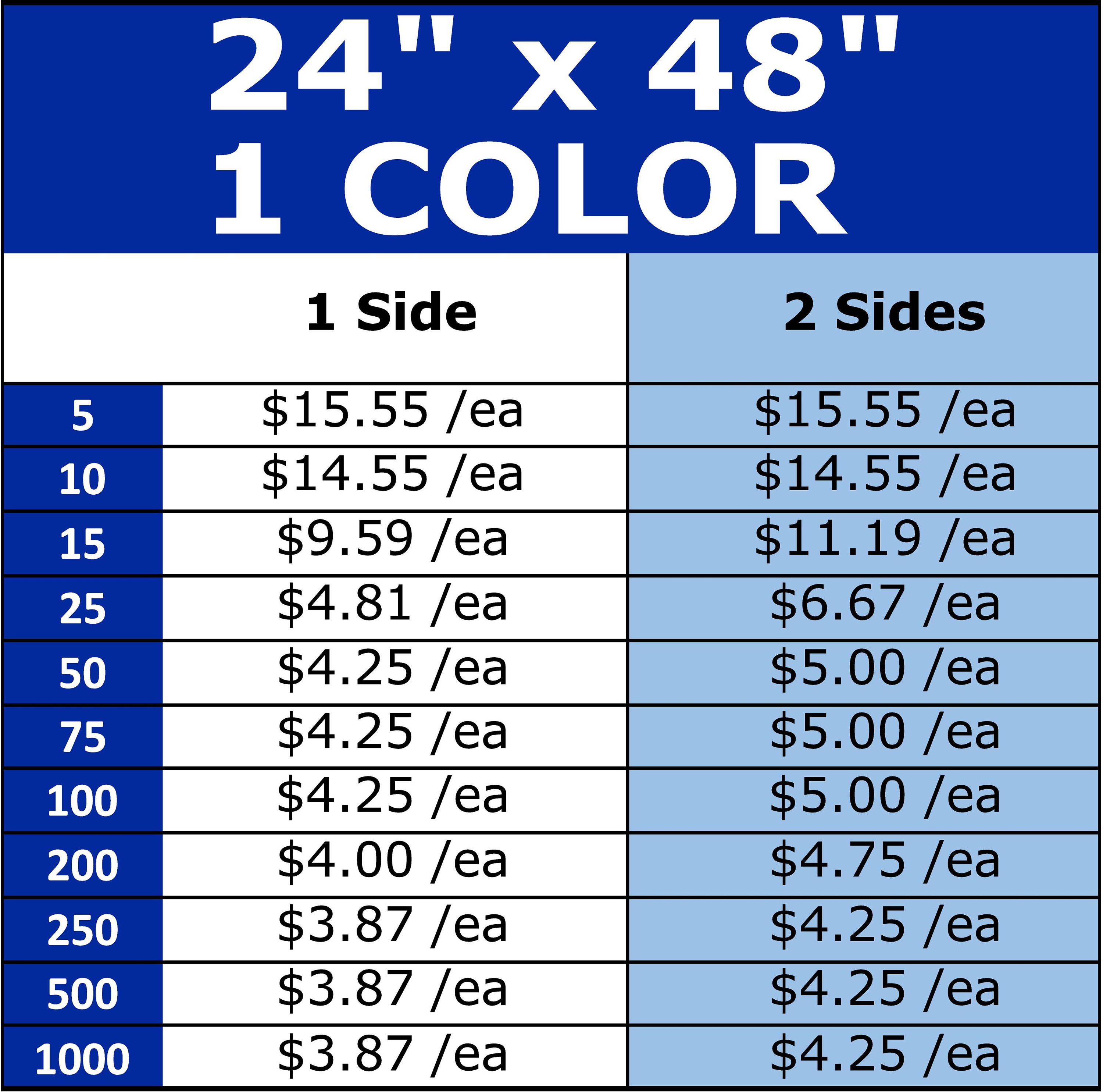 PLEASE NOTE: Large Format Signs 48" x 48" and larger are shipped folded 1 to 3 times, depending on size. This does not affect the printing and signs are easily unfolded and placed on a backer sheet like plywood or OSB. You can request shipped flat on a skid by truck but that may not be cost effective on orders less than 25 - 50 pcs.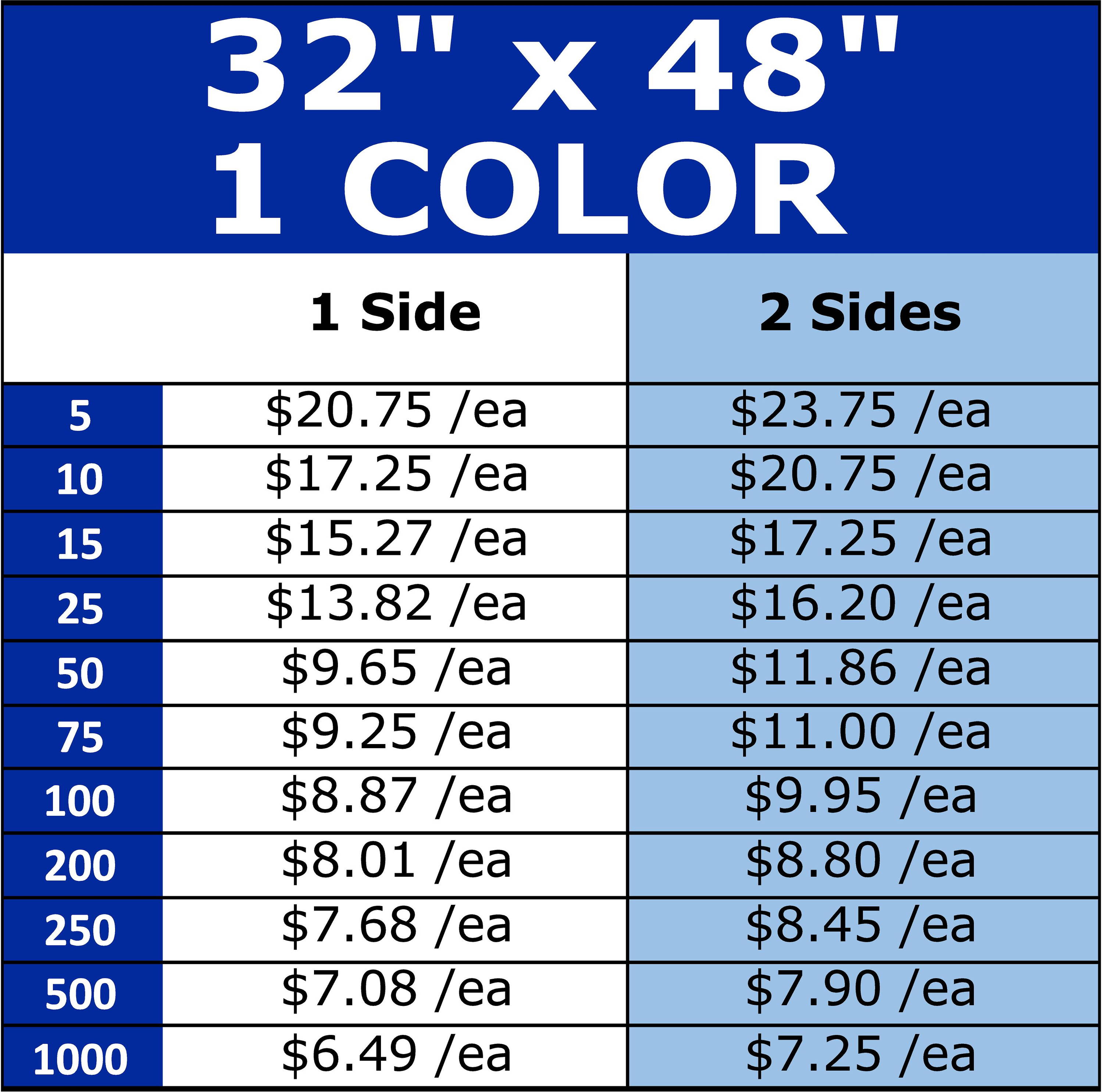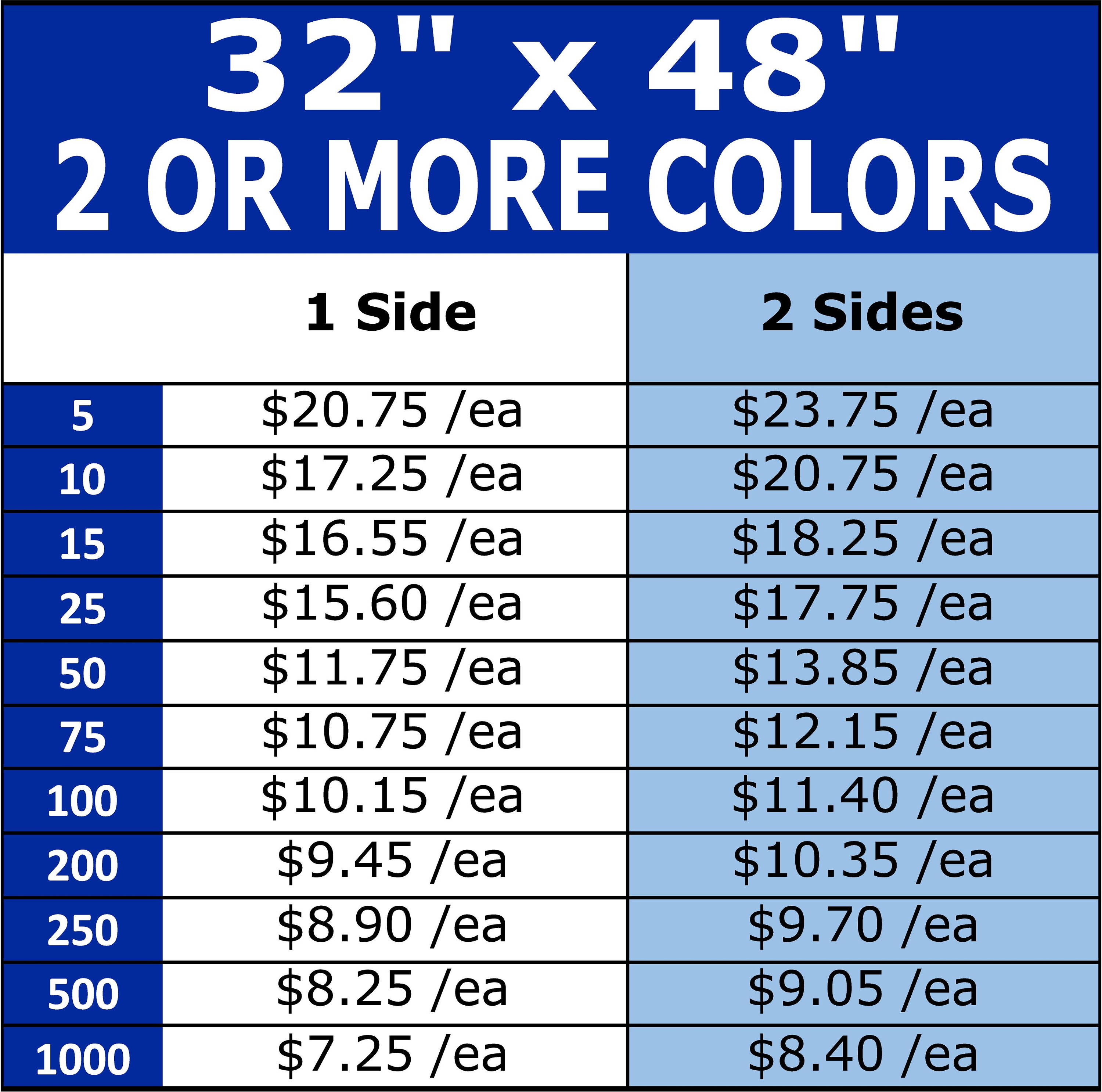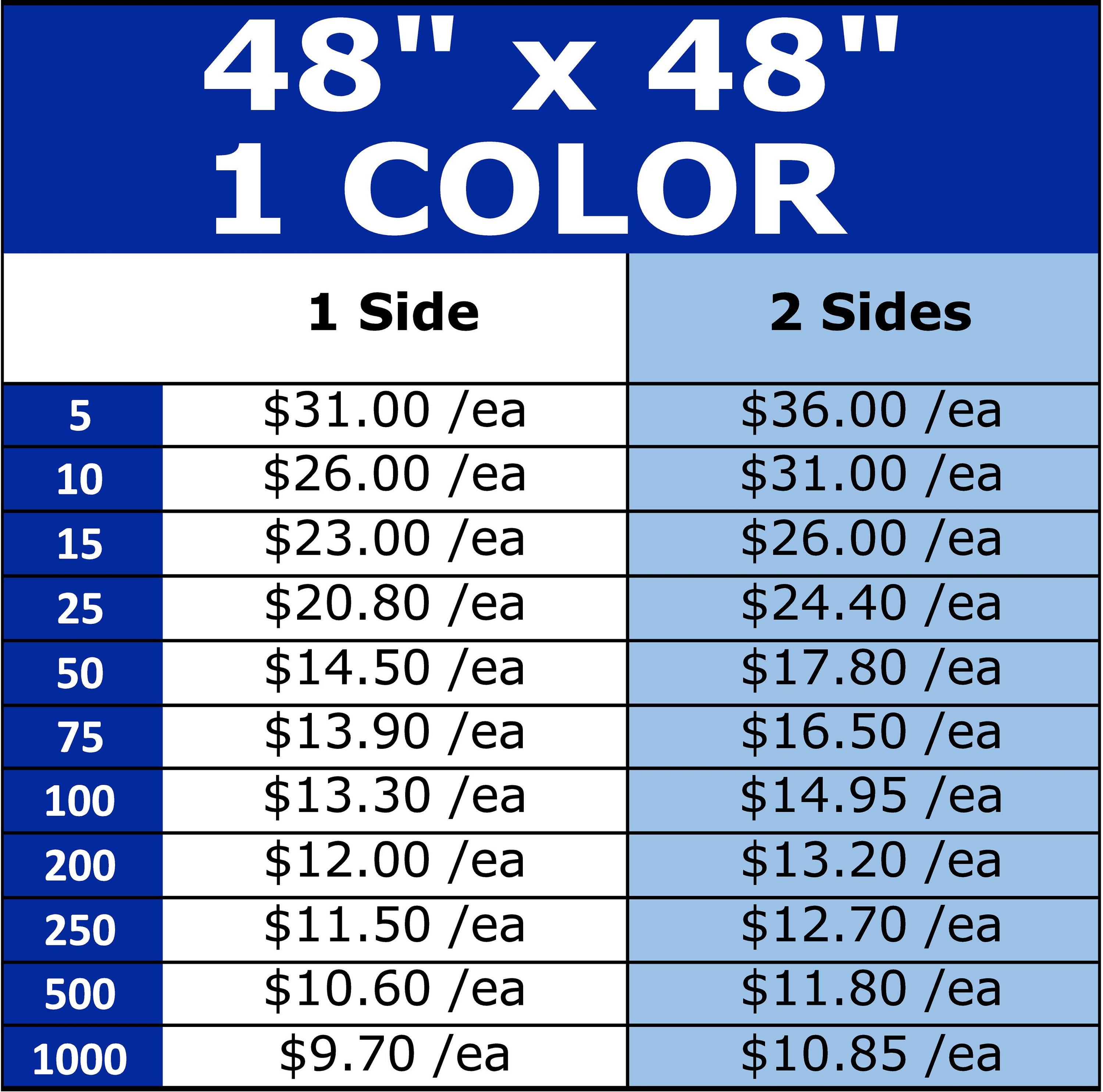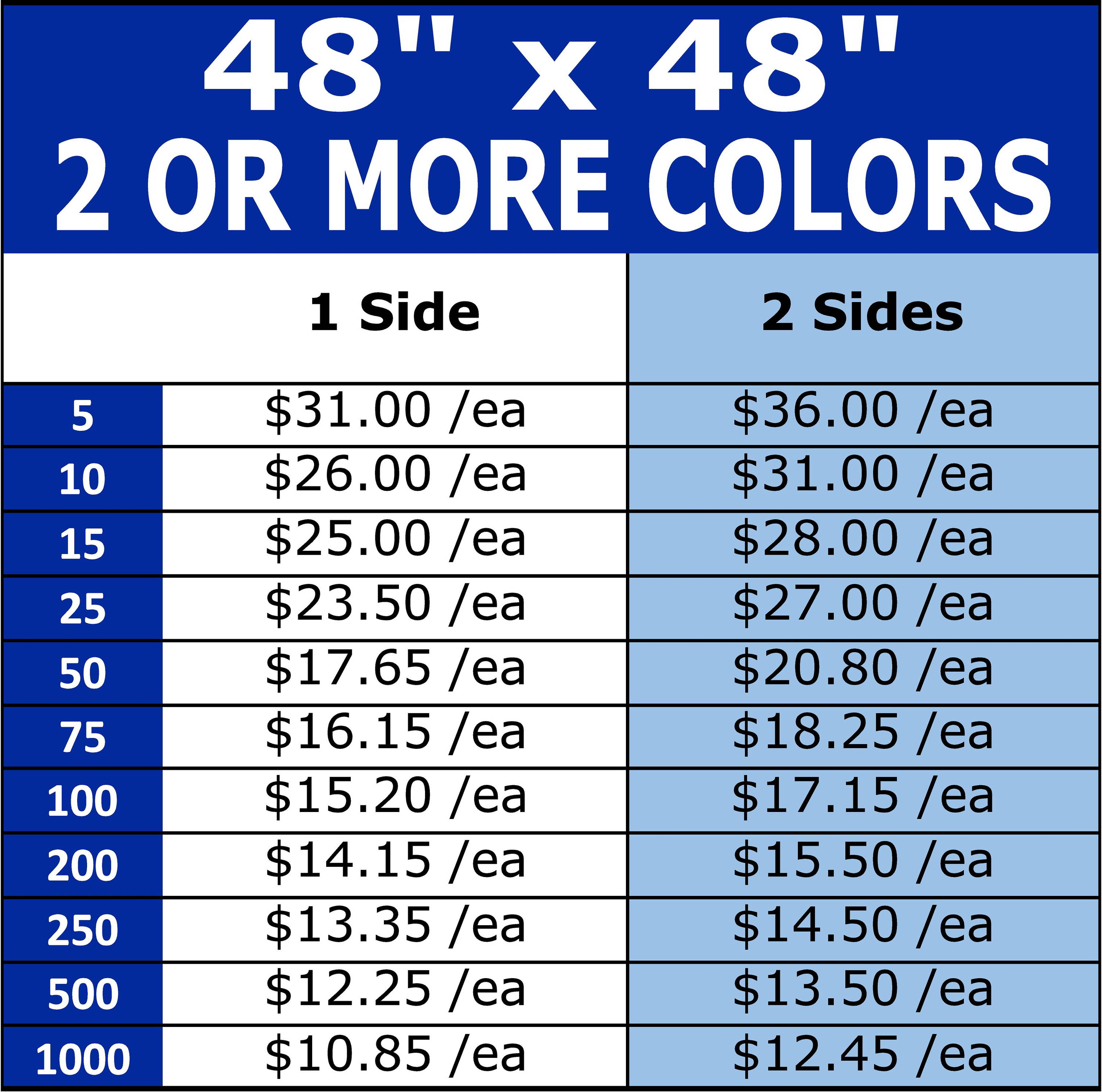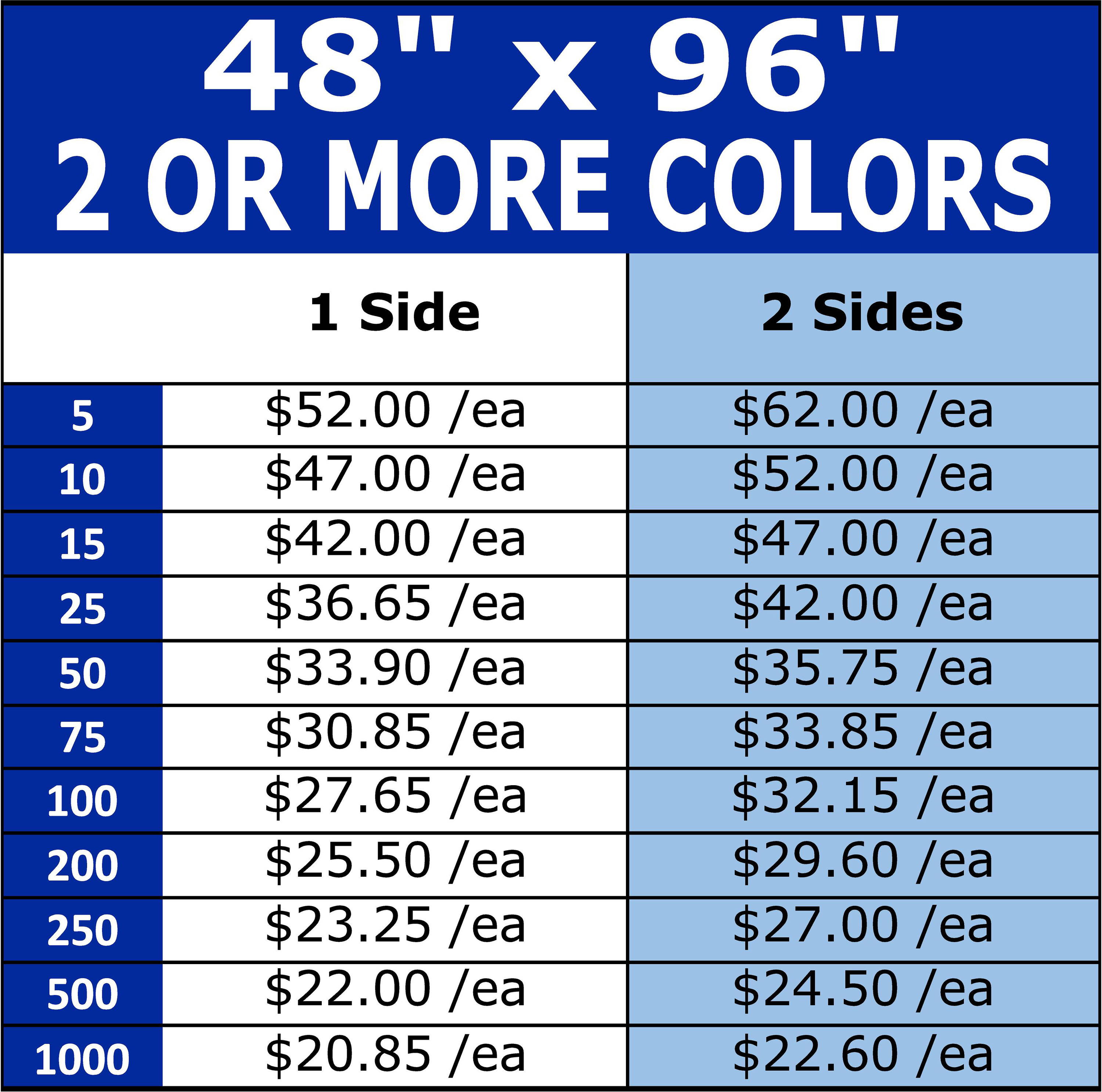 Pricing Is Subject To Change Without Notice
Promote Your Brand With Sturdy Yard Signs by A.G.E Graphics
Large yard signs by A.G.E Graphics are manufactured right here in the U.S. with nationwide shipping. When you have an event, an occasion, a new opening, or any meaningful message you need to ensure is visible and attractive, you won't find better pricing or higher quality products from anyone else. Our company has been a leading custom sign manufacturer in the country for nearly 30 years, providing solutions for candidates running for office, businesses hosting corporate events, and families celebrating life's most memorable moments. Contact us to learn more.
Large Yard Signs at the Best Prices
Large personalized yard signs offer long-range visibility and work fantastic in both urban and rural settings. Whether they're positioned on a busy roadway, a high-traffic intersection, or in your home's front yard, our products promote your message, brand, or image with vibrant, high-resolution printing. We use the highest quality reproduction available and still guarantee we won't be beat on price. You have the flexibility to choose the size that's right for you. Want to create a nice announcement about a graduation or birthday party? We can help you decide on the perfect size. Need a little more room to work with? Go big with our vast assortment of sizes for large yard signs.
Products and Materials That Offer Value and Performance
Our large yard signs are printed on 4MM Econoplast™ material made from a high-quality polypropylene twin-wall profile sheet manufactured specifically for screen printing, display, and packaging applications. The material is well-known throughout the sign-making industry because its consistent, high-quality printing surface results in a durable product at an affordable price. Econoplast™ is also tougher than corrugated fiberboard, lighter than extruded plastic sheet, waterproof, and stain-resistant. You're guaranteed an exceptional product when you order custom large yard signs from A.G.E. Graphics, America's premier yard sign manufacturer.
State-of-the-Art Printing Capabilities and Signs
Our custom large yard signs are digitally printed with UV inks to withstand all types of weather and outdoor elements. In addition to our affordable rates, we offer wholesale pricing for everyone. Whether you're supporting a candidate for election, advertising real estate sales, announcing a coming attraction, or kicking off a grand opening, you'll be able to customize your large yard sign with: any colors, free clip art, your custom logo, and your photograph.
Get a Quote for Sturdy Yard Signs
When you need to add power to your message, reach a larger audience, make an immediate impact, or create a special moment for a loved one, order large yard signs from A.G.E. Graphics. It doesn't cost a thing to get started and you don't pay a penny until you're satisfied with a proof you want to move forward with. We treat every project with equal importance, whether you need one custom large yard sign or 500 personalized yard signs. Request a quote today!
95% of Our Clients rate us a Full 5 Stars!
Give us a try and you'll see why! It costs nothing to get started!