Political Campaign Yard Signs
Need some tips on political sign design?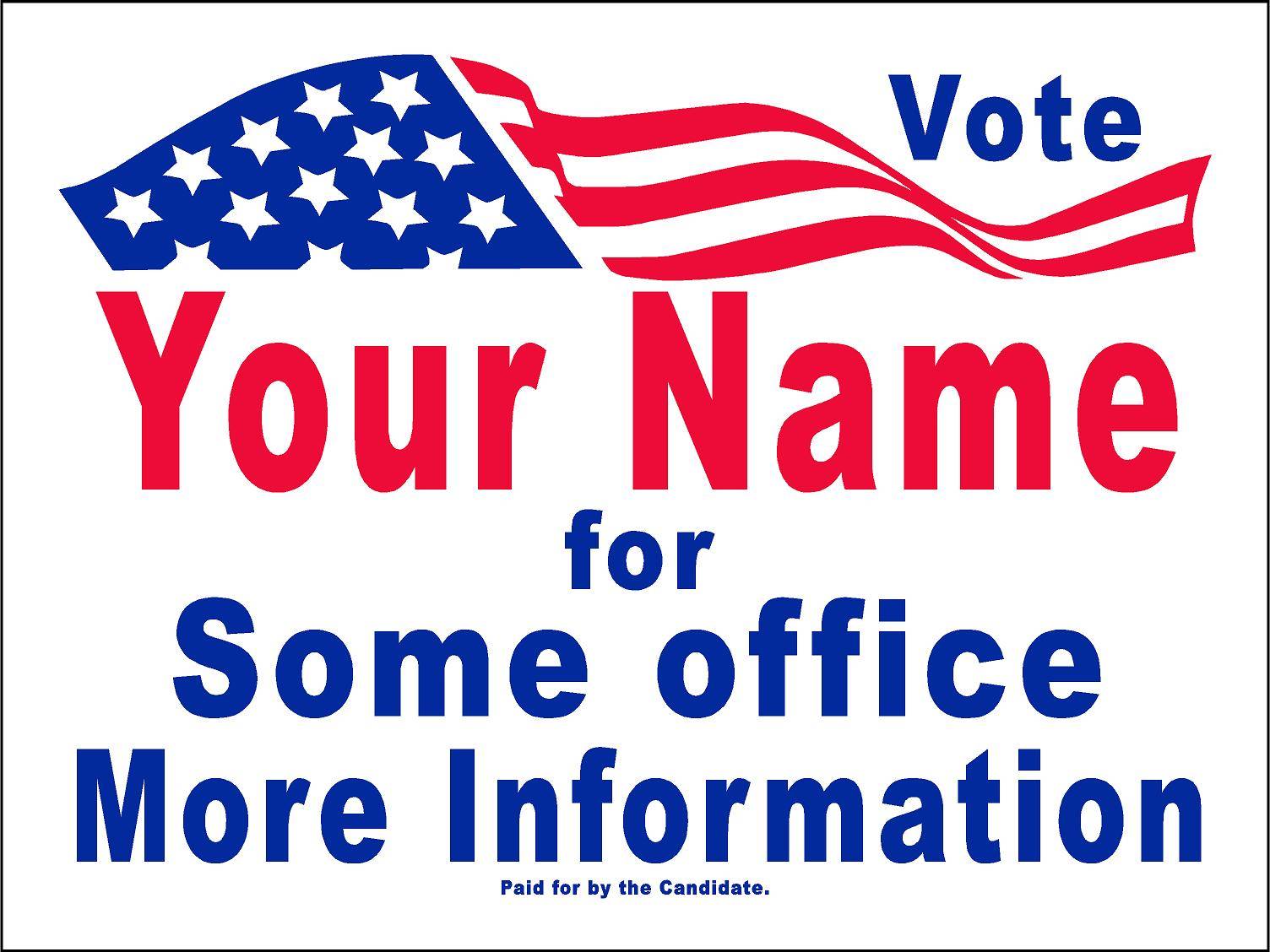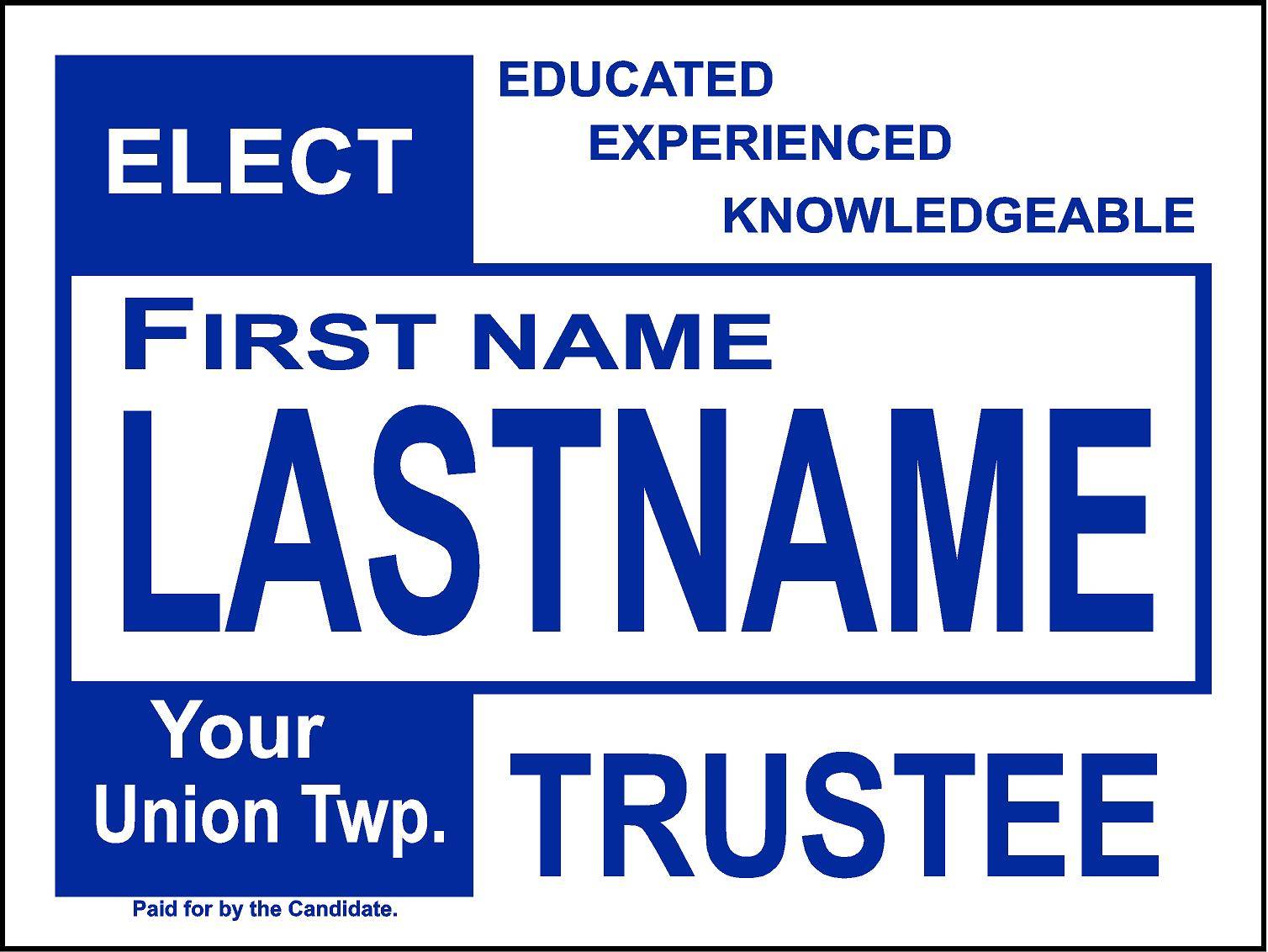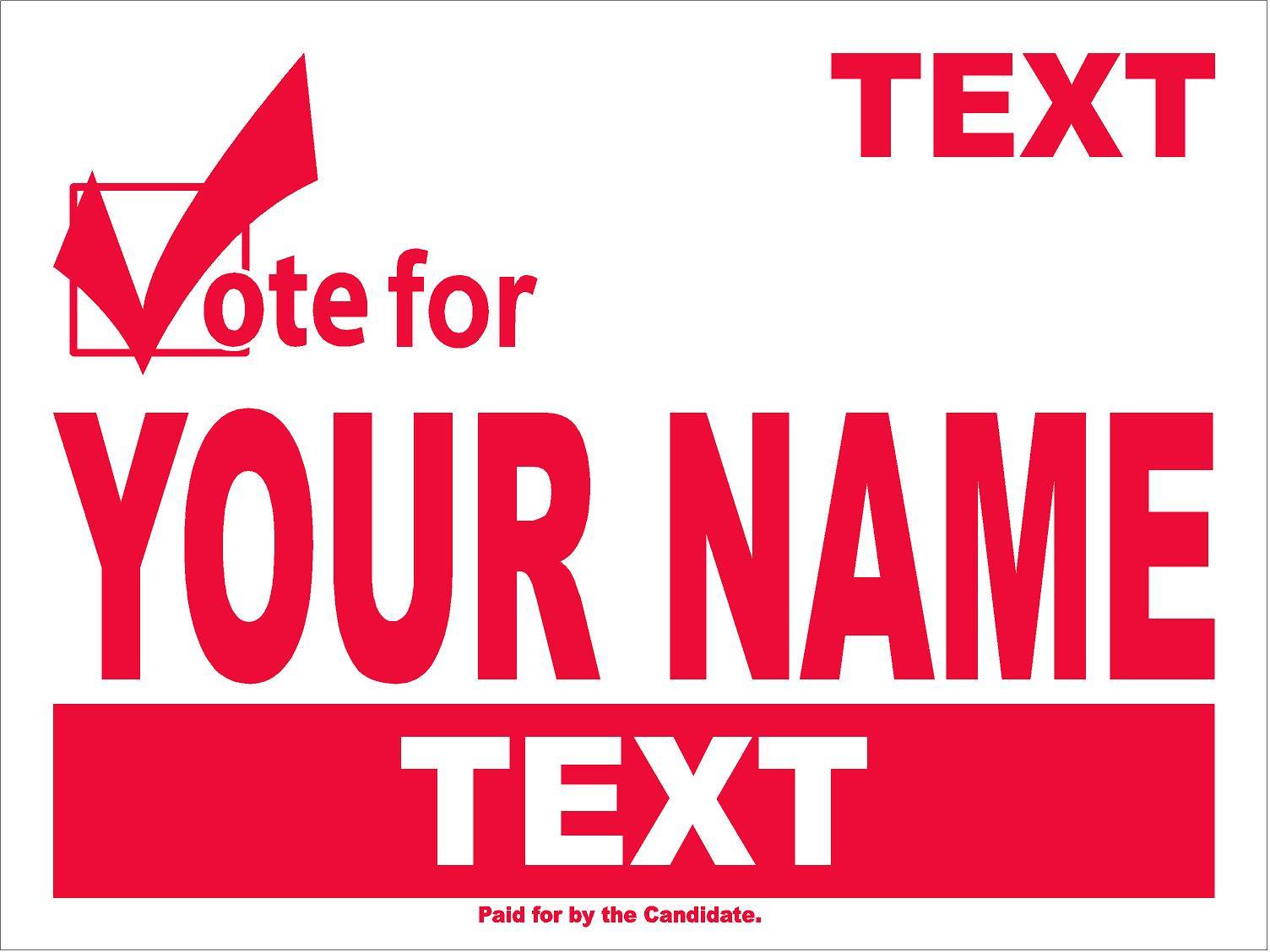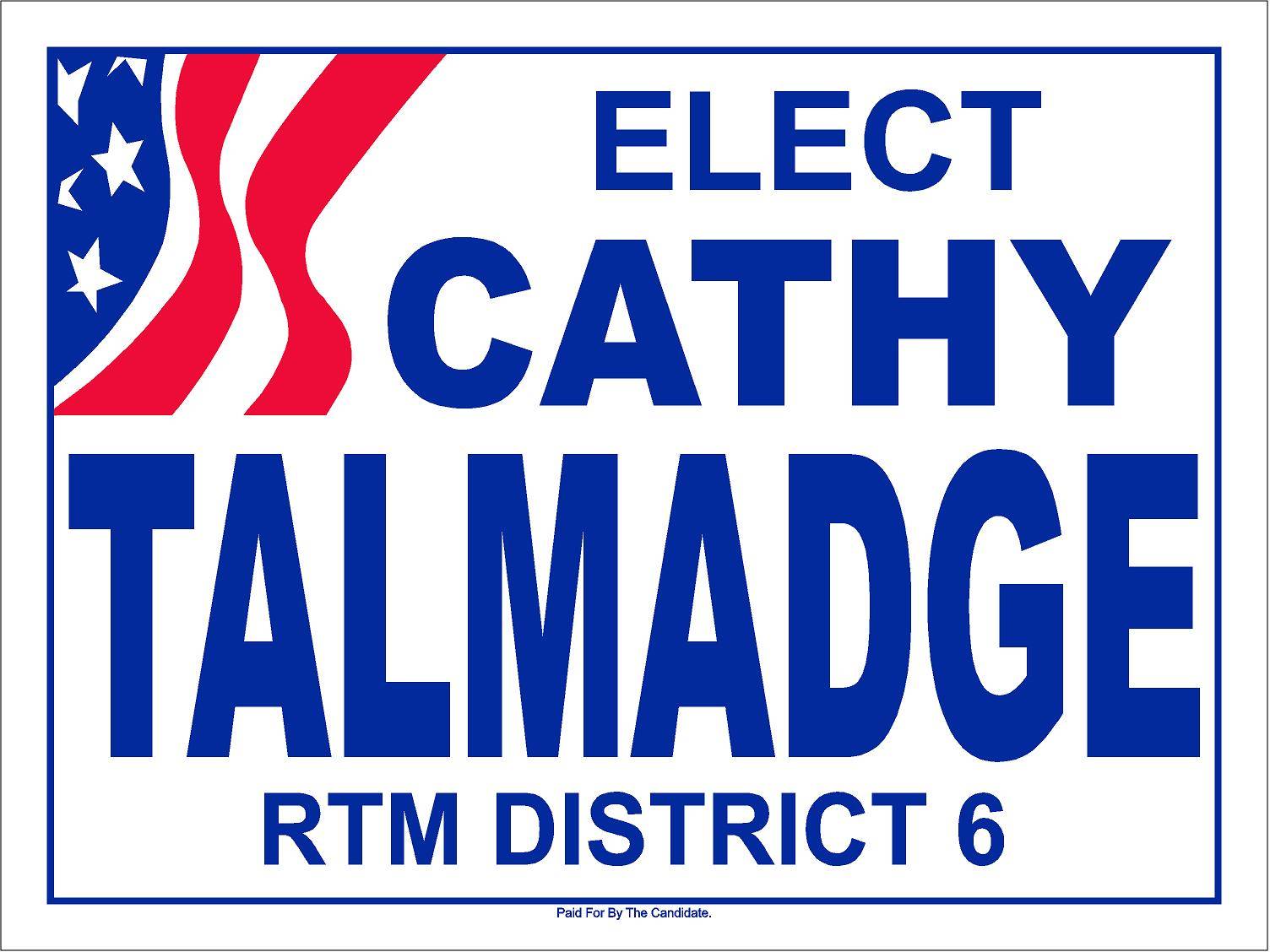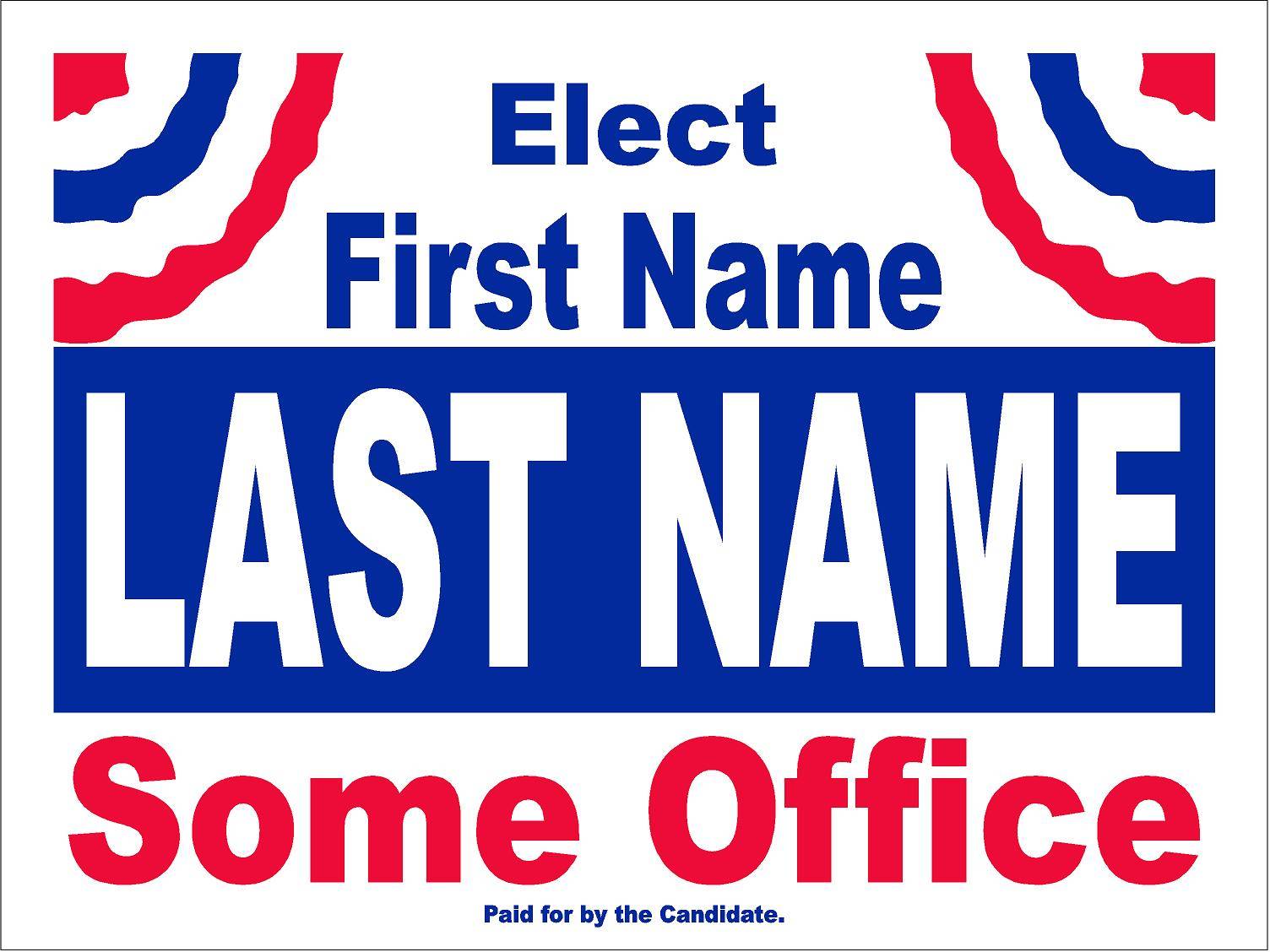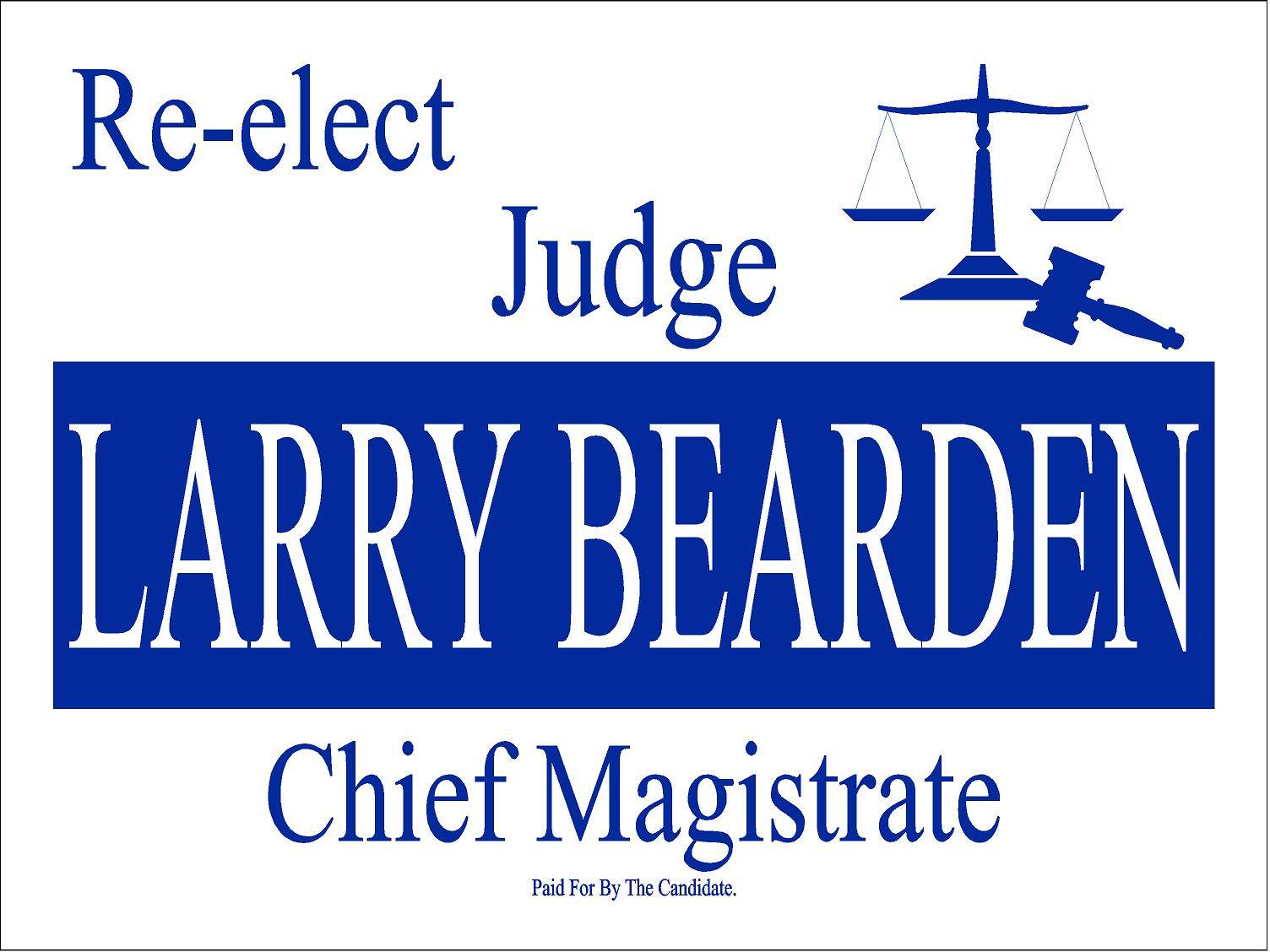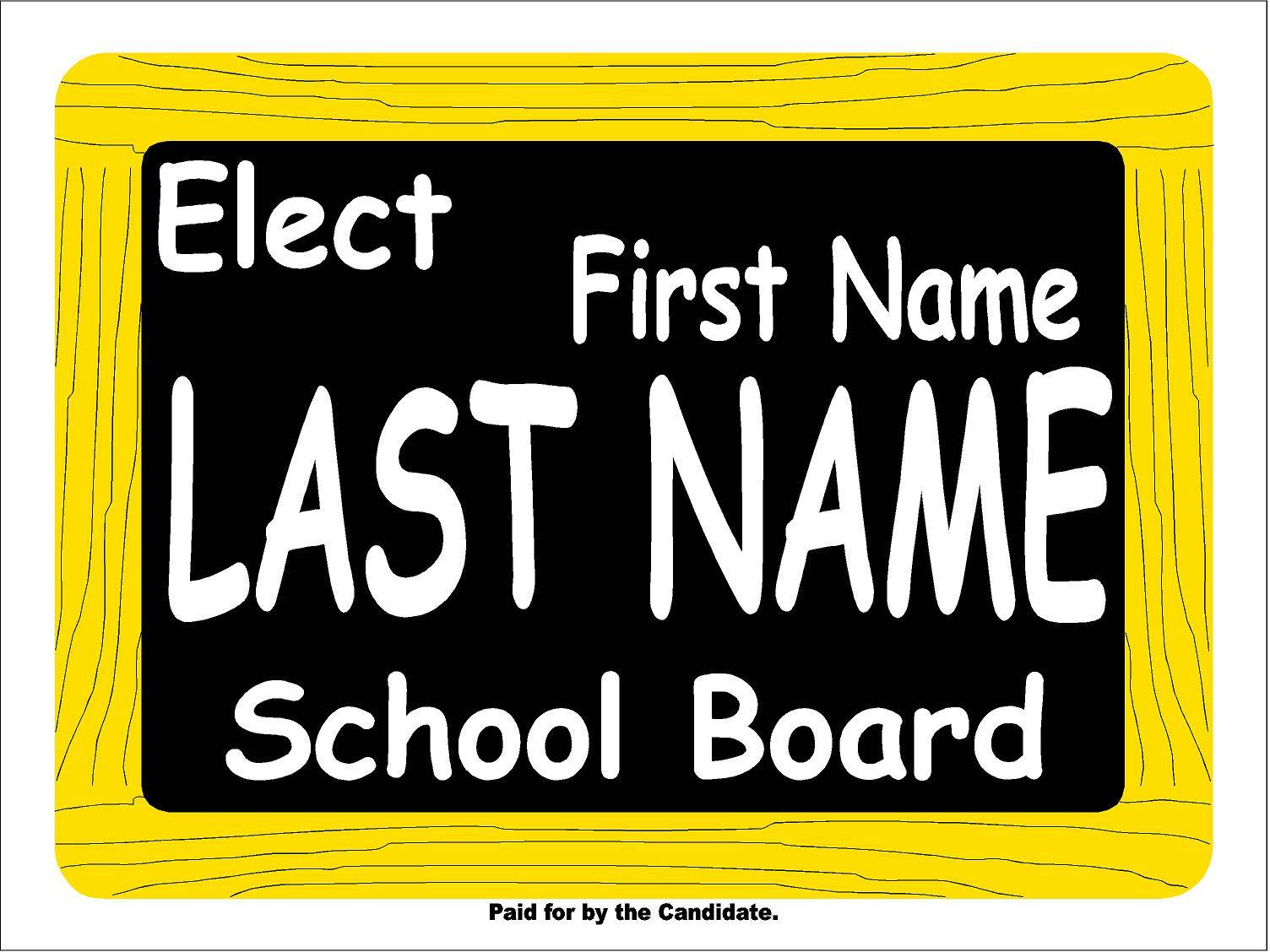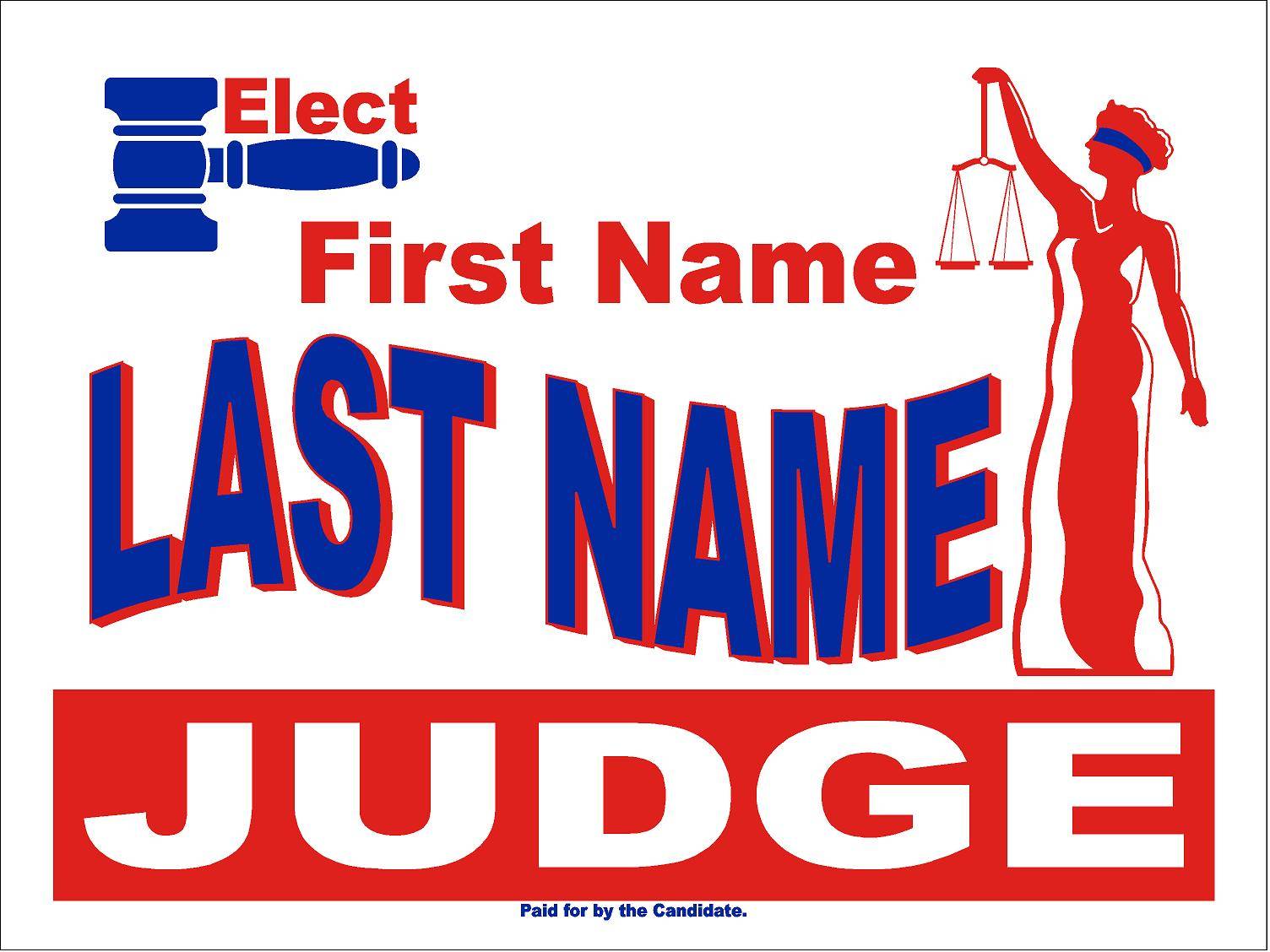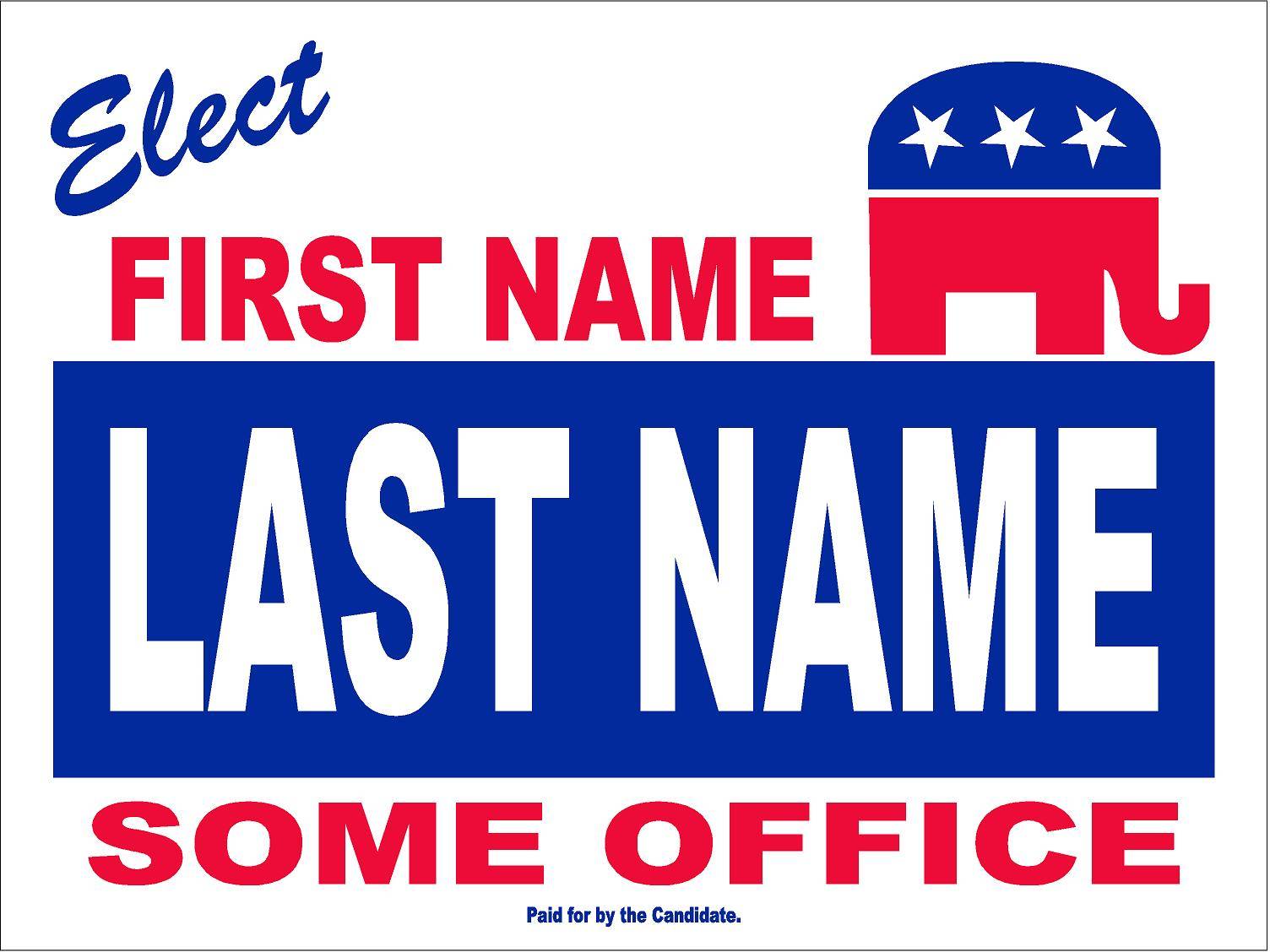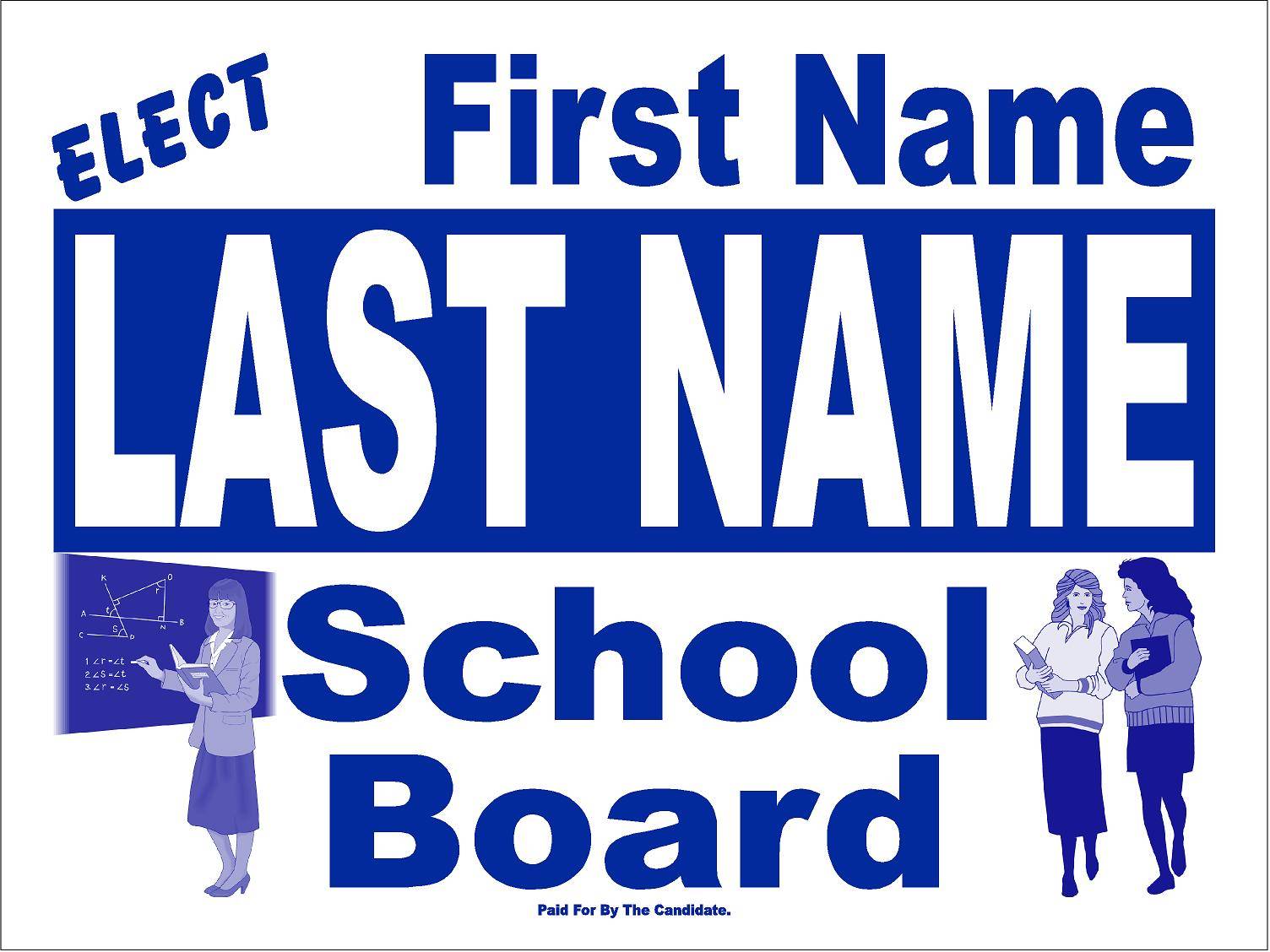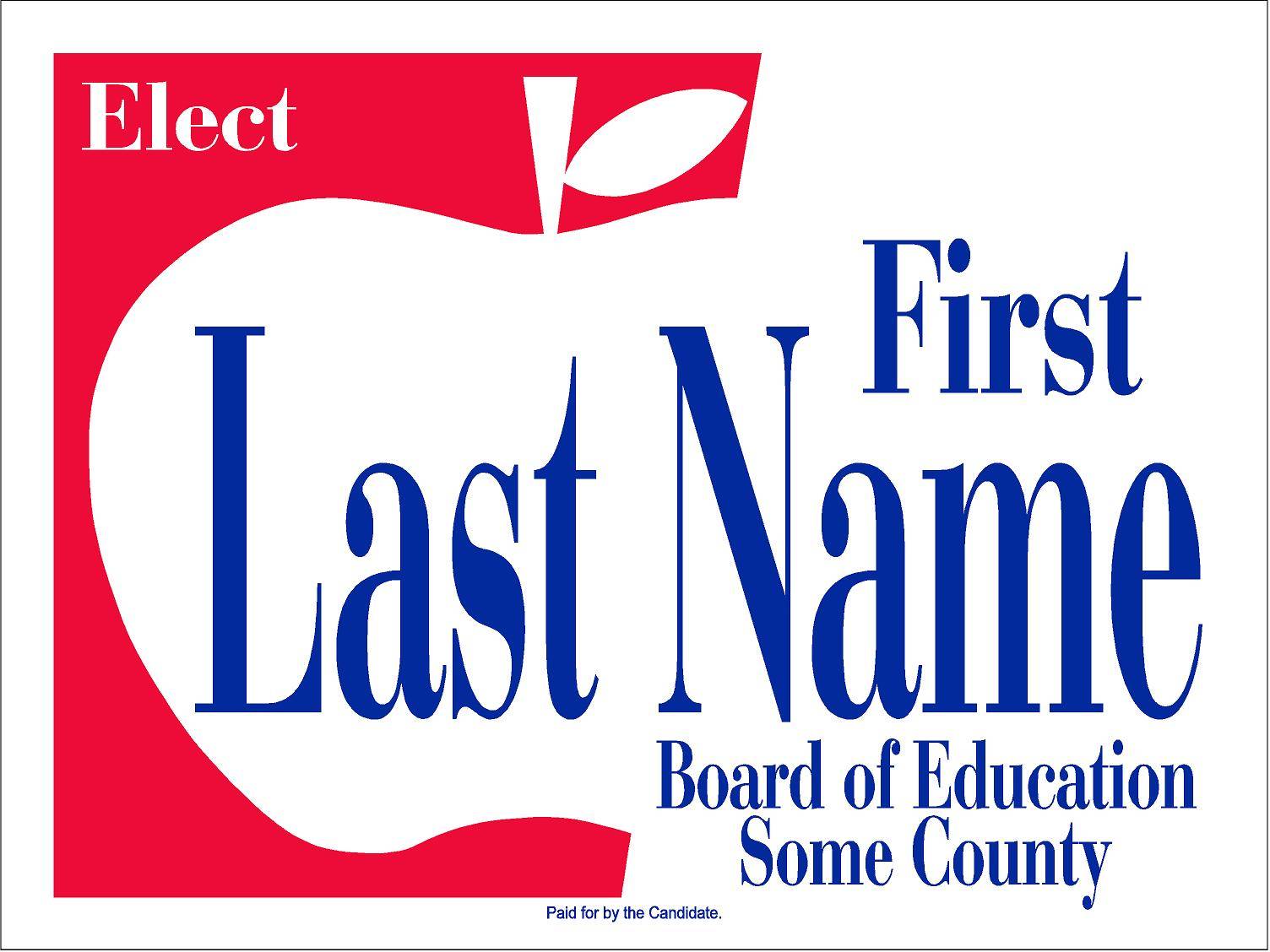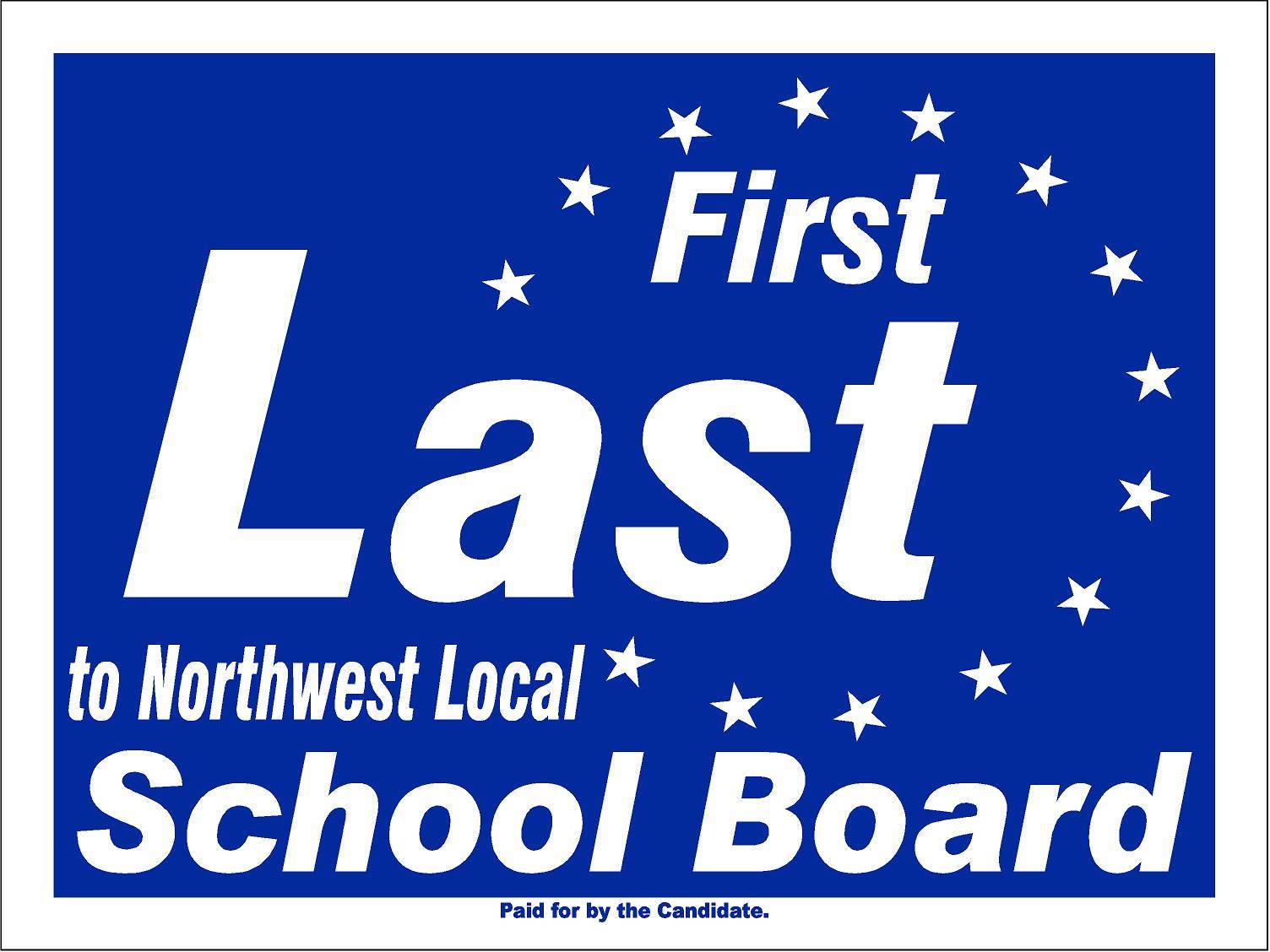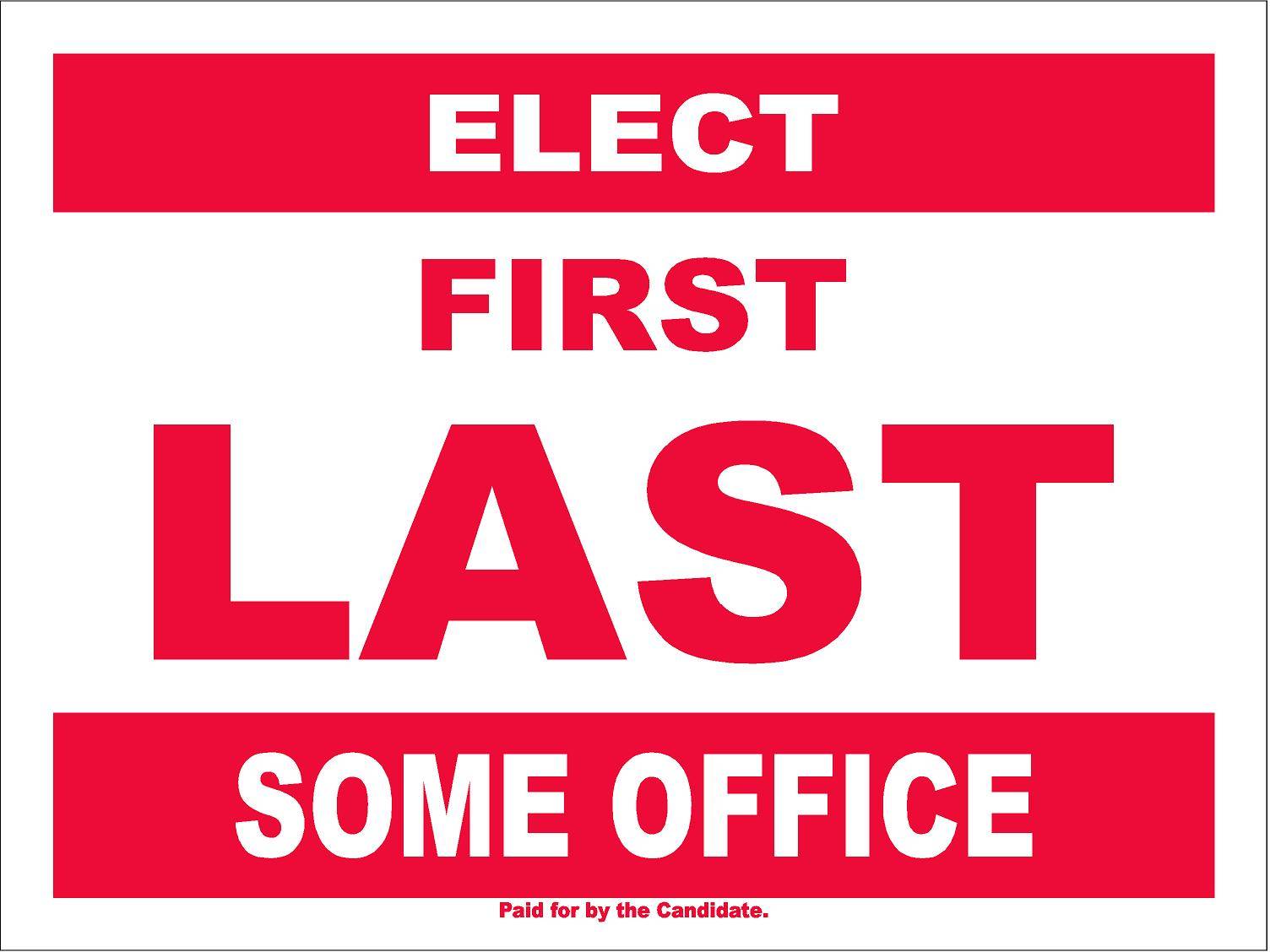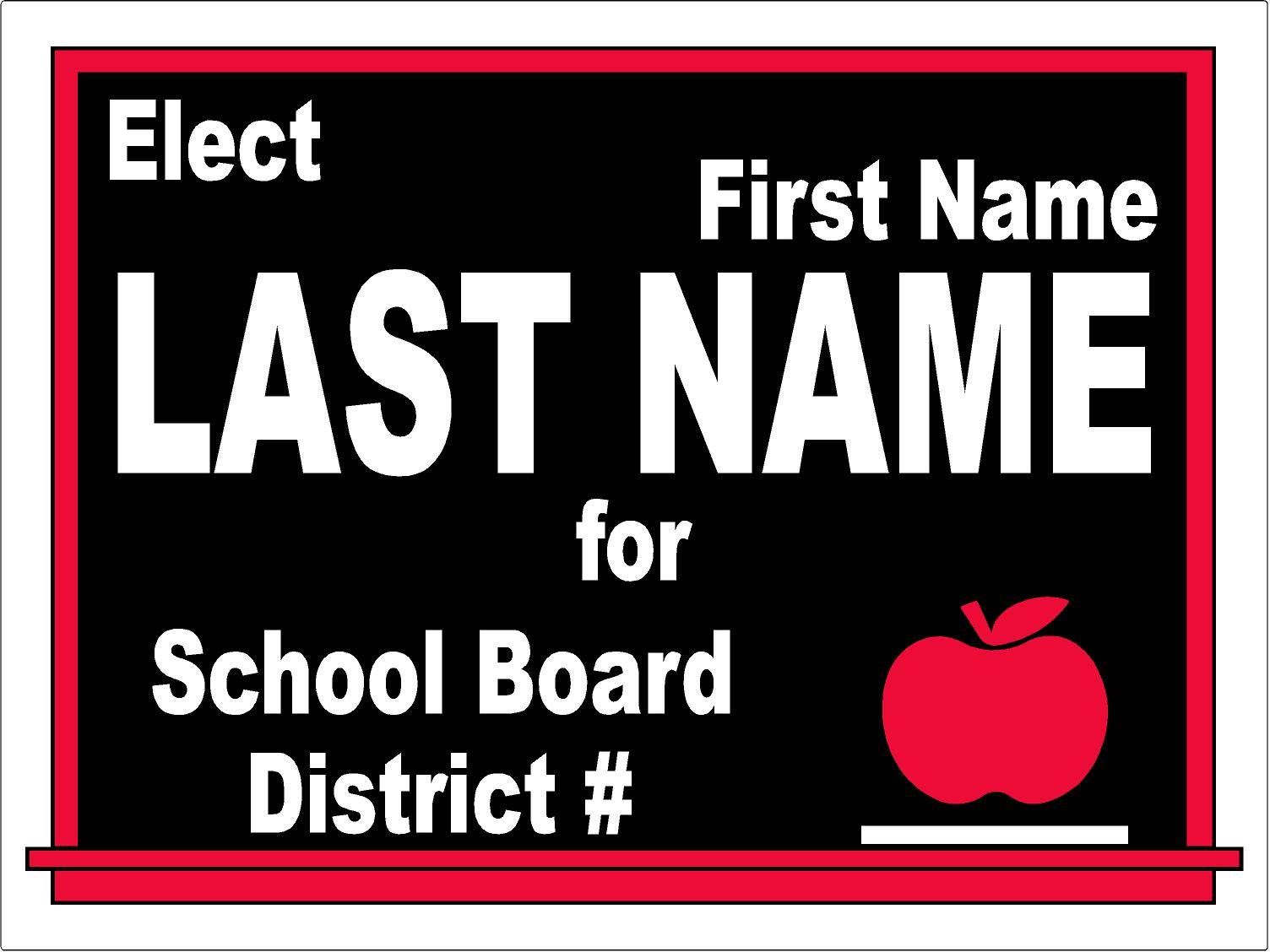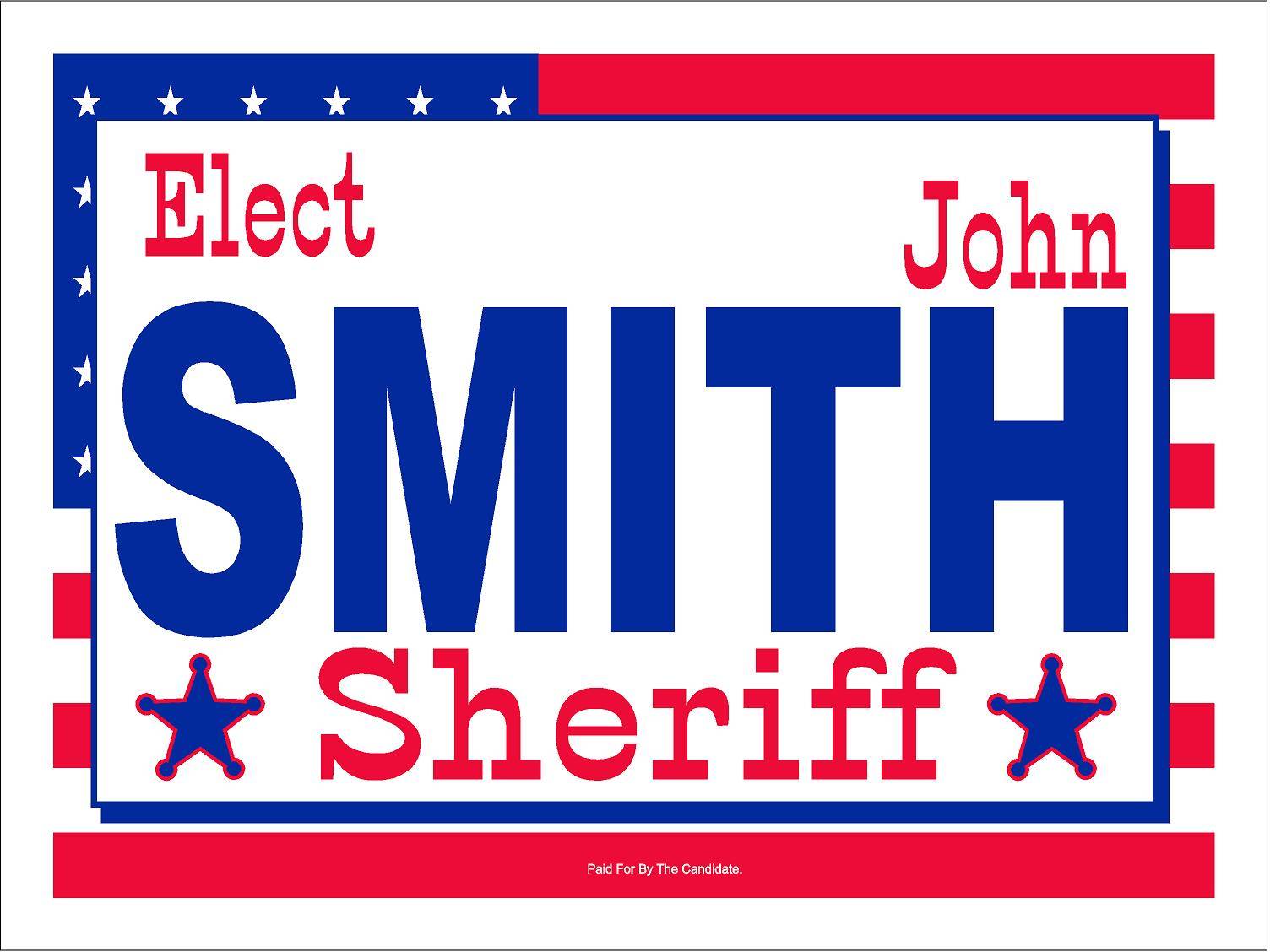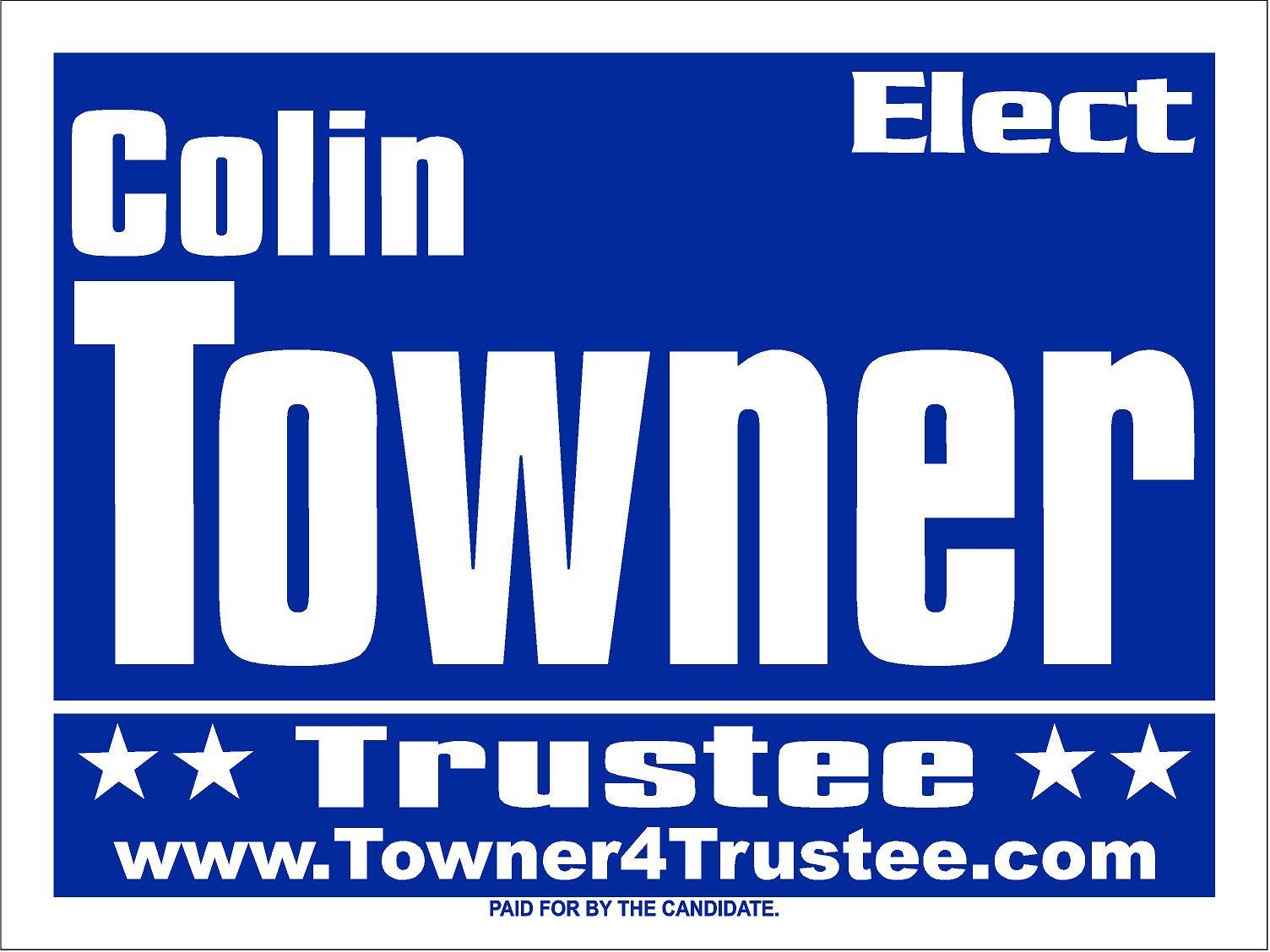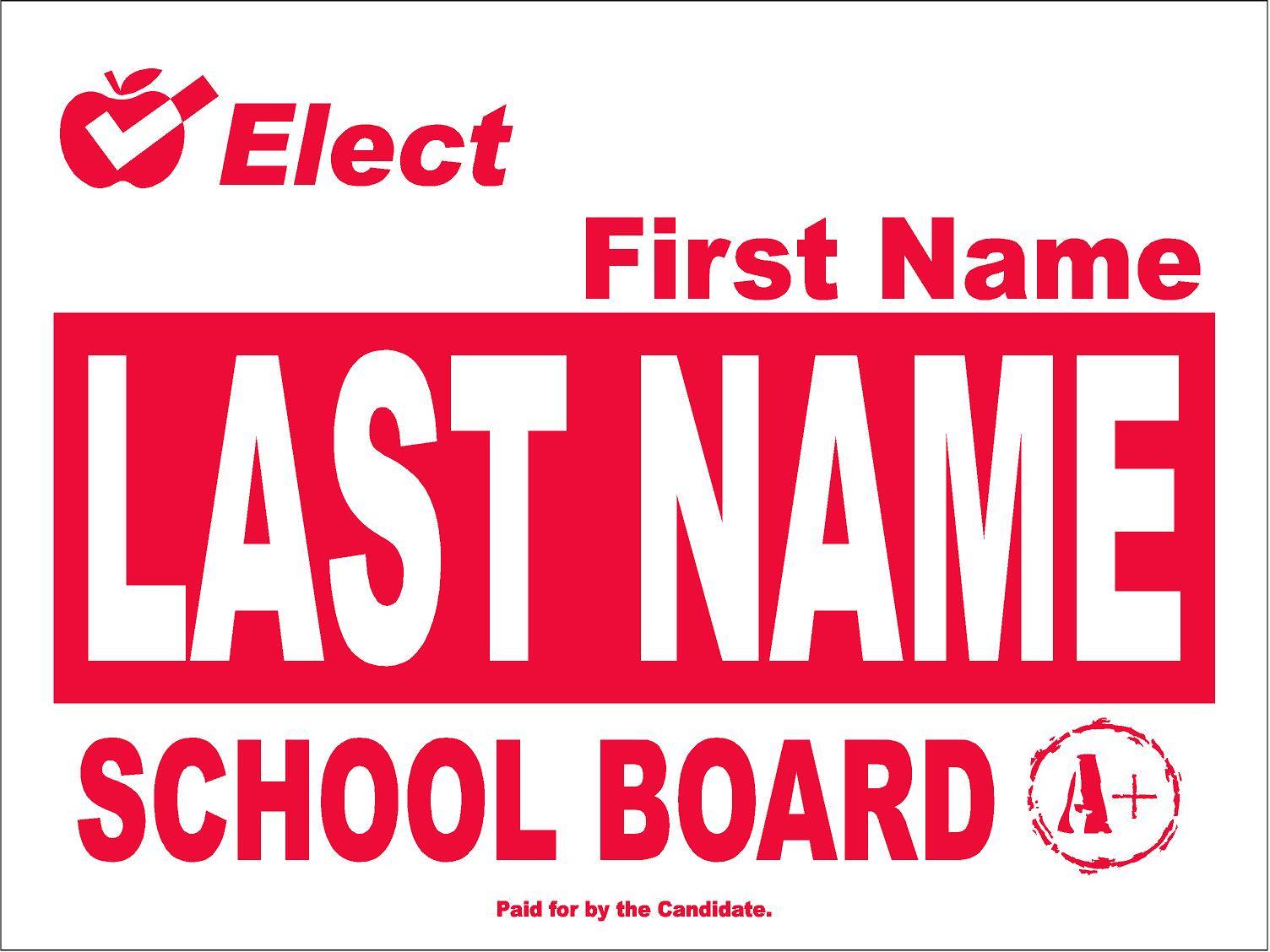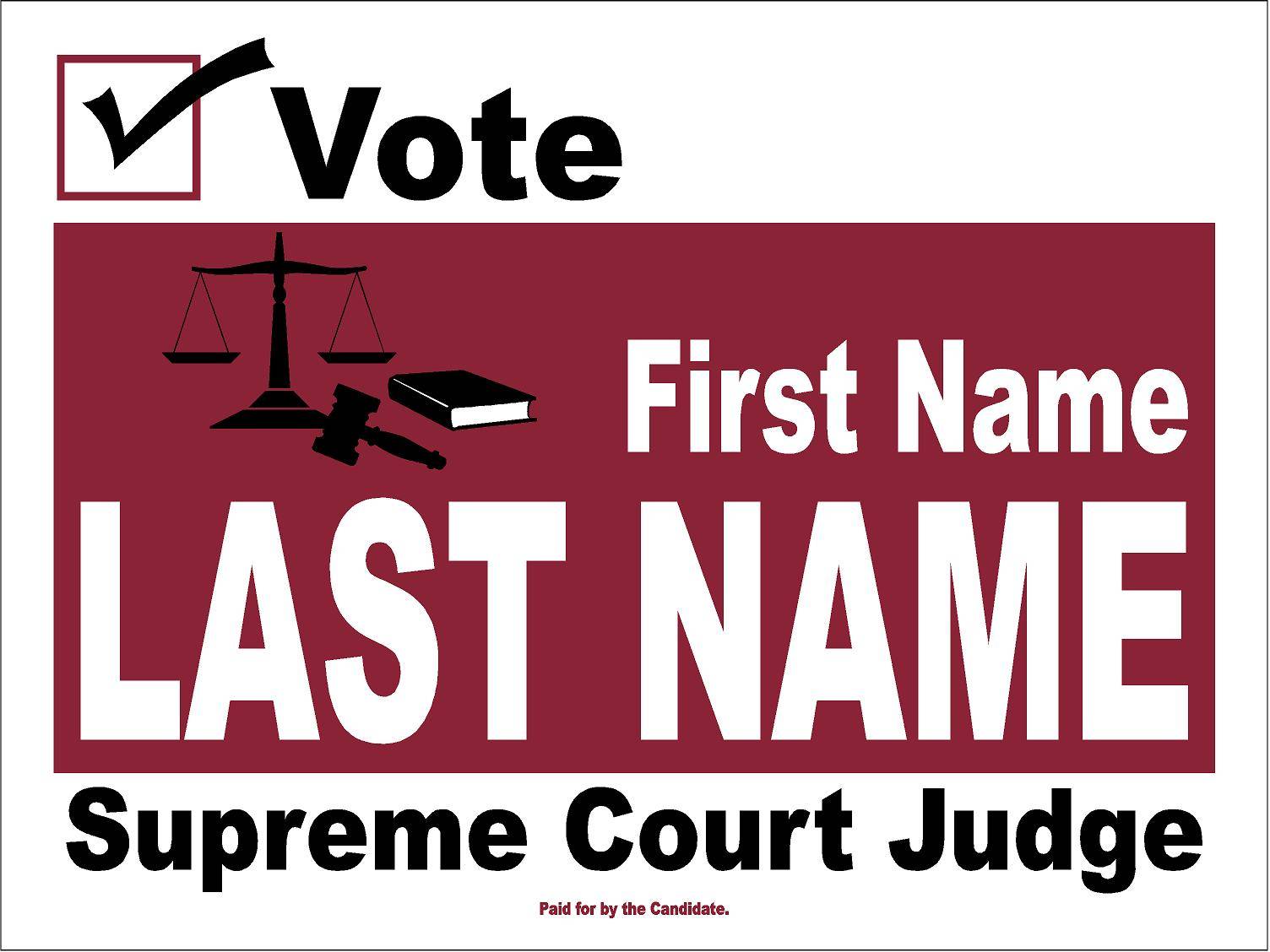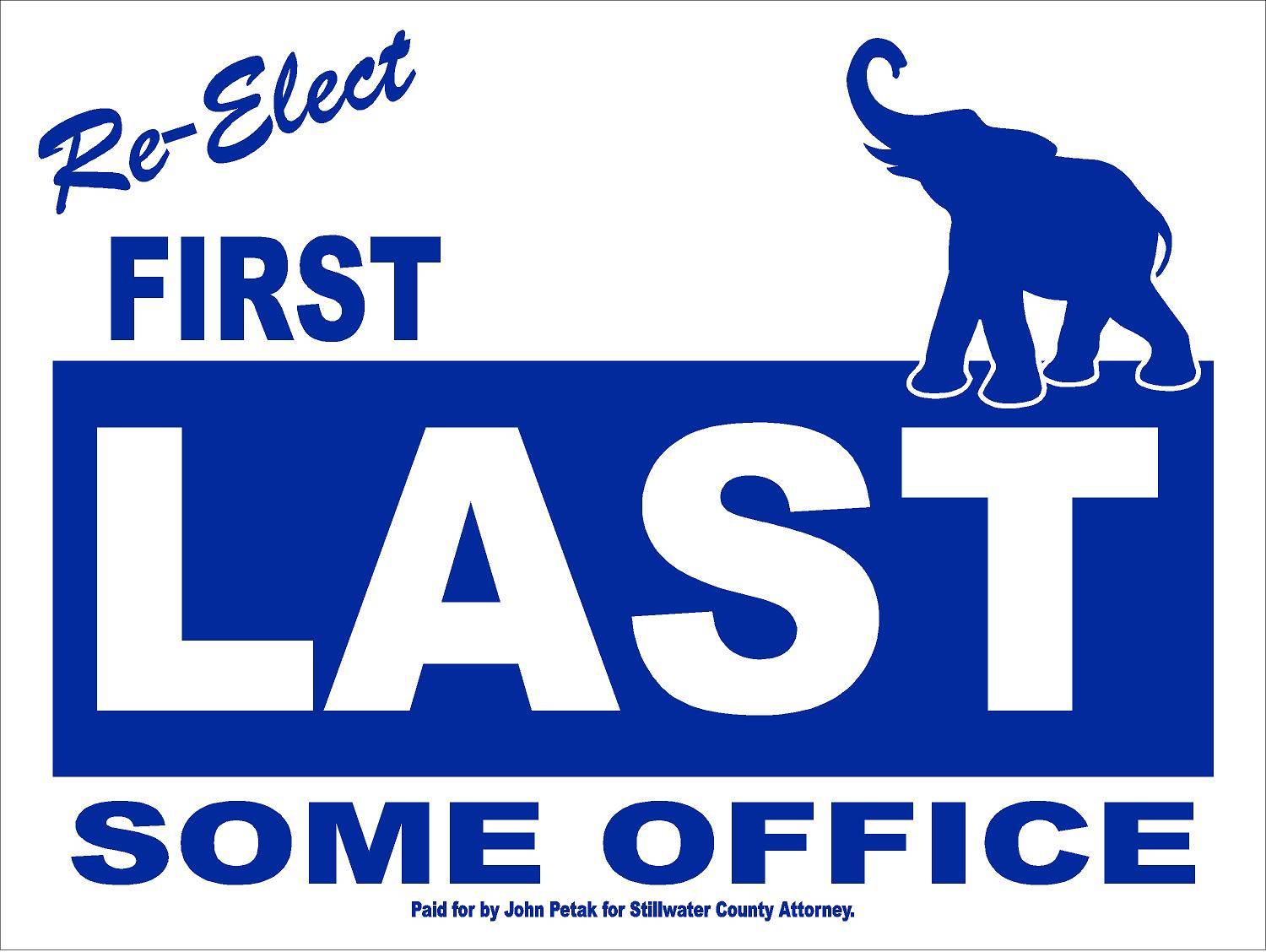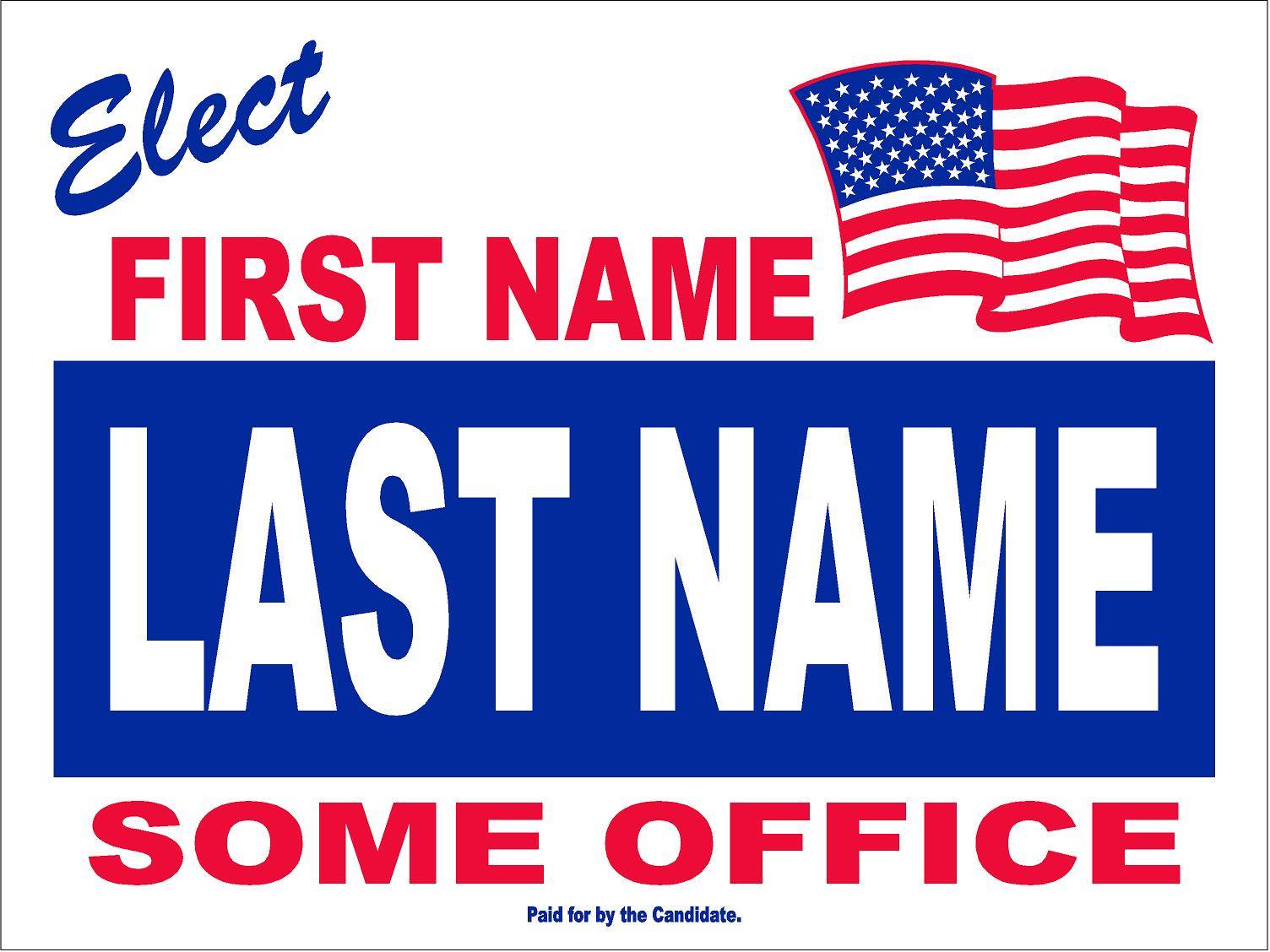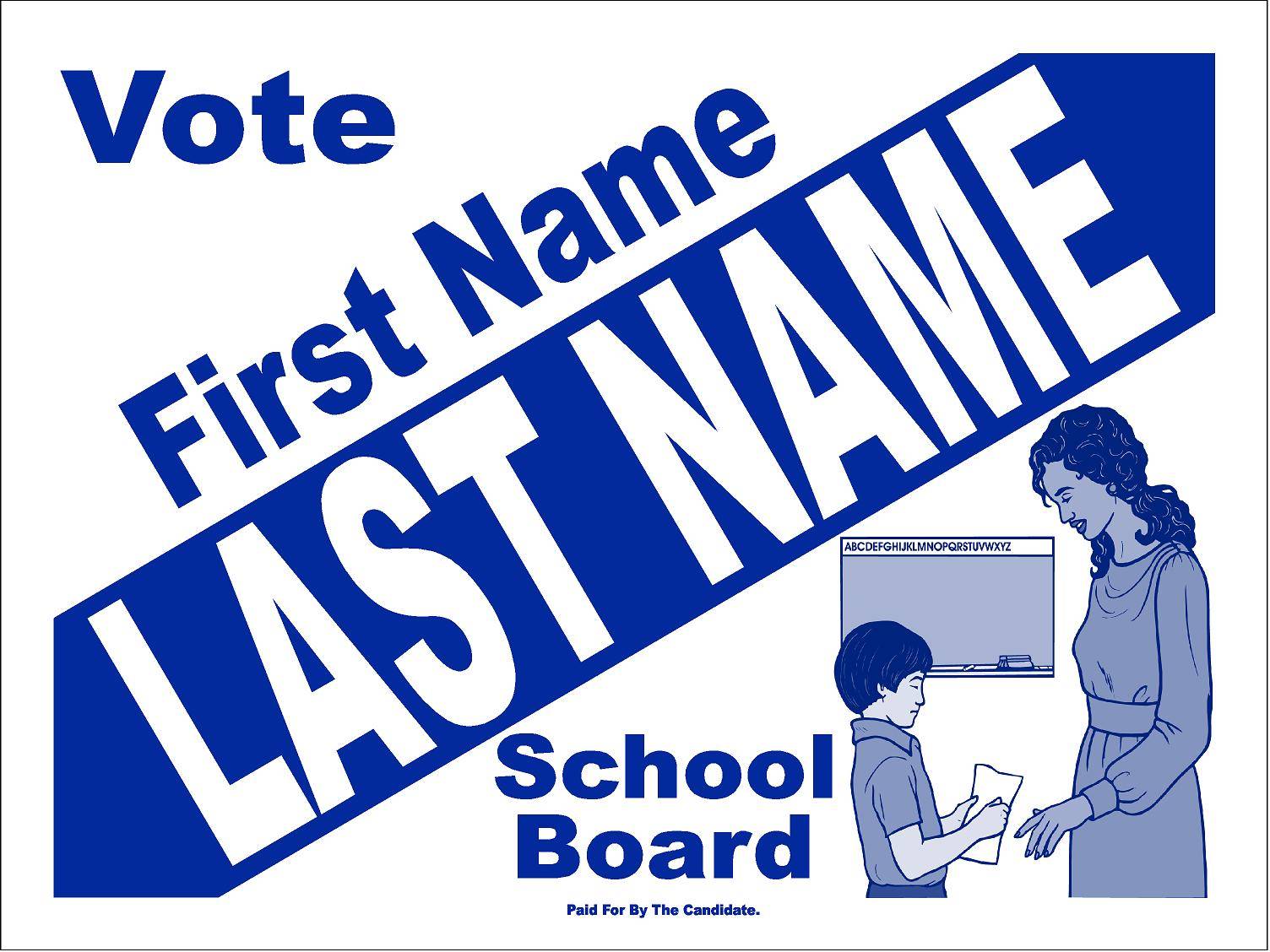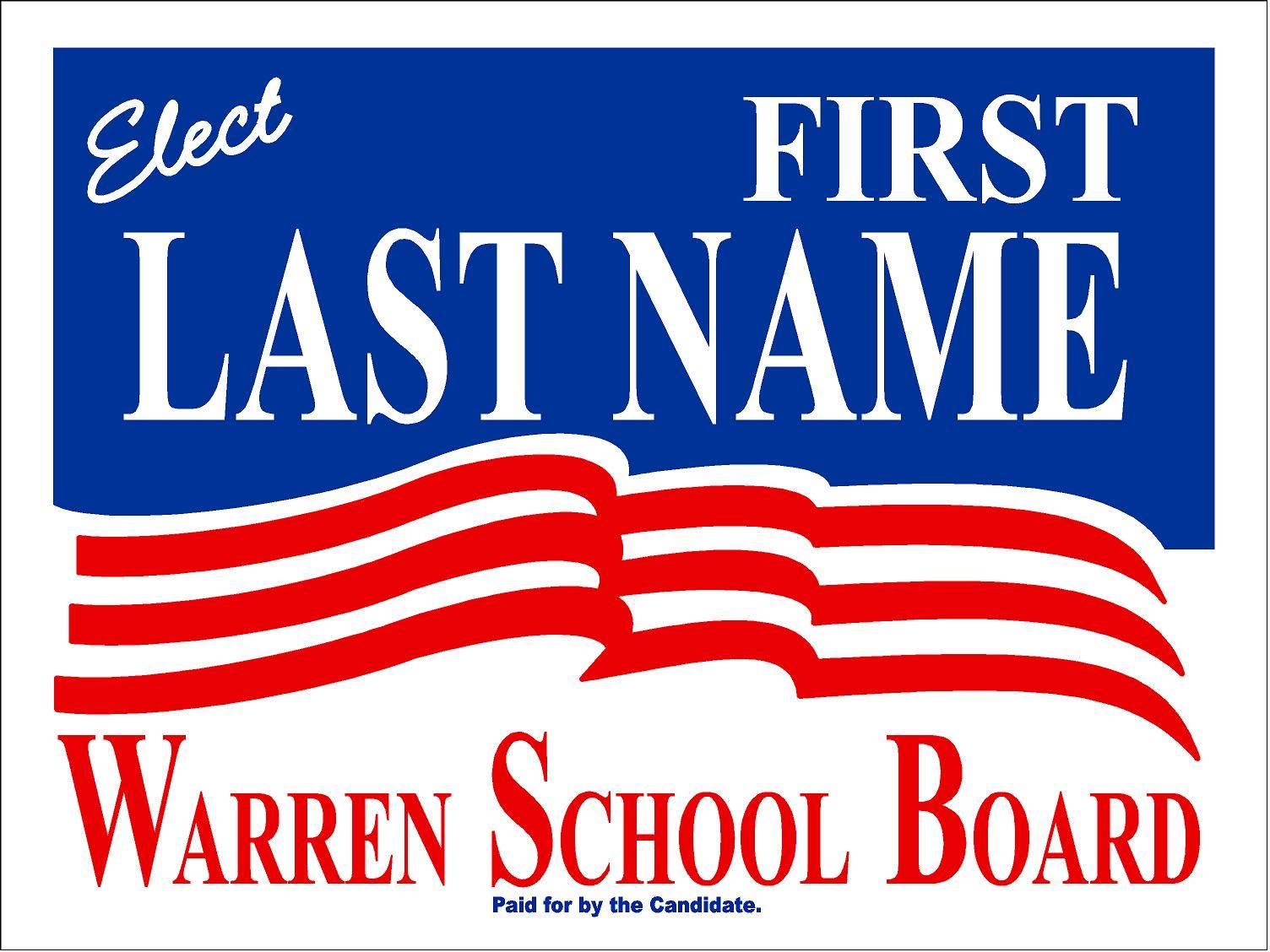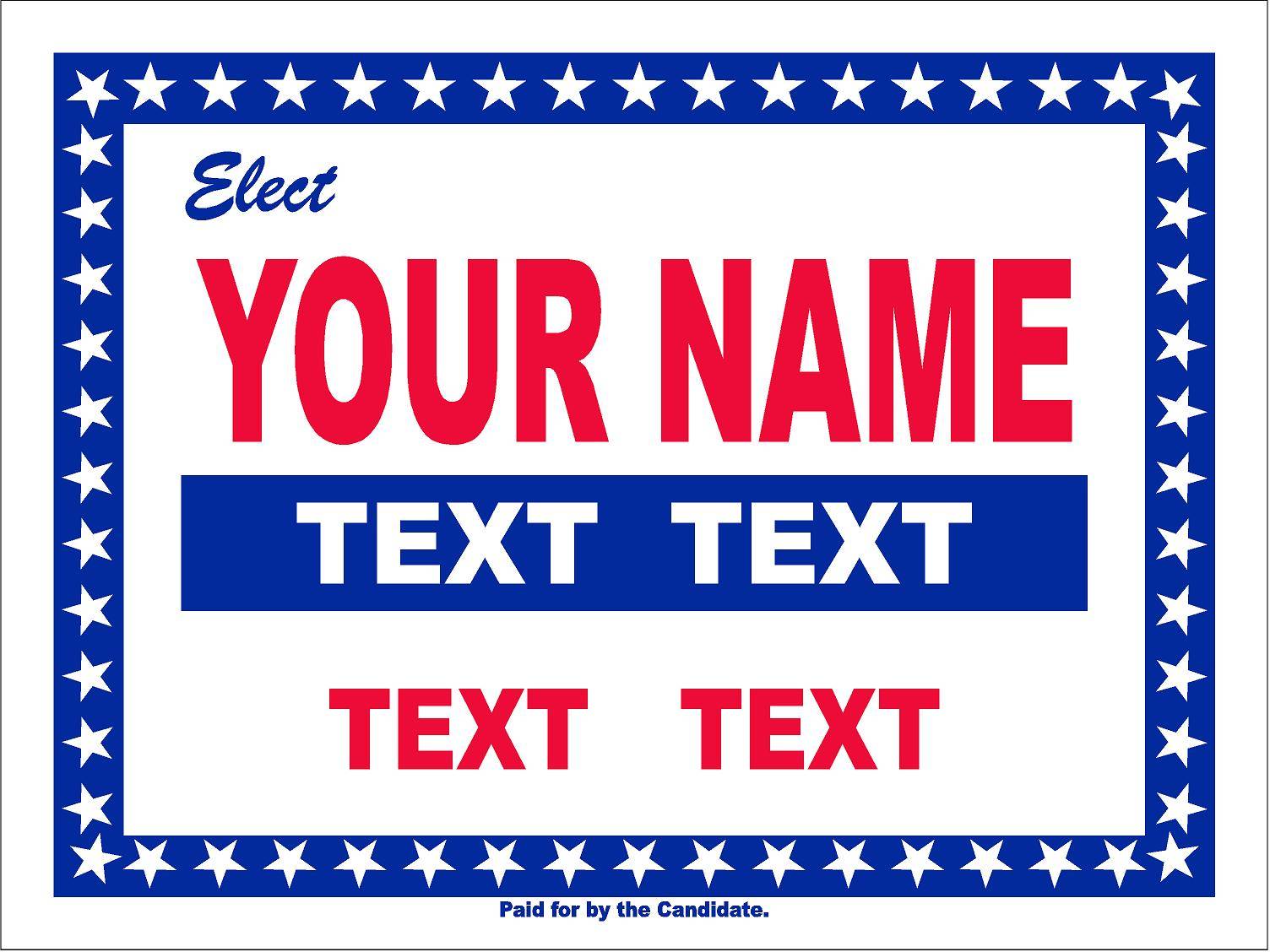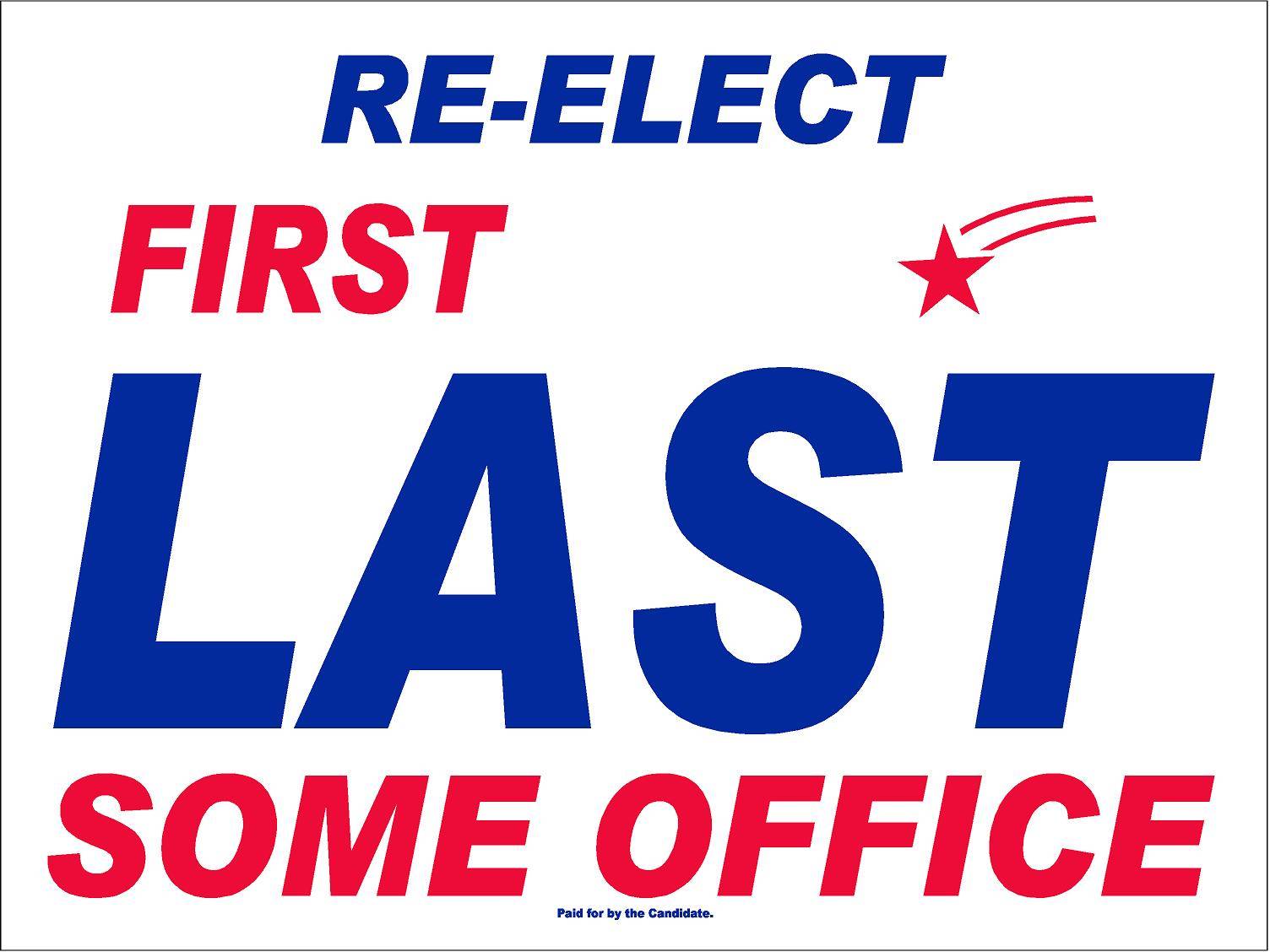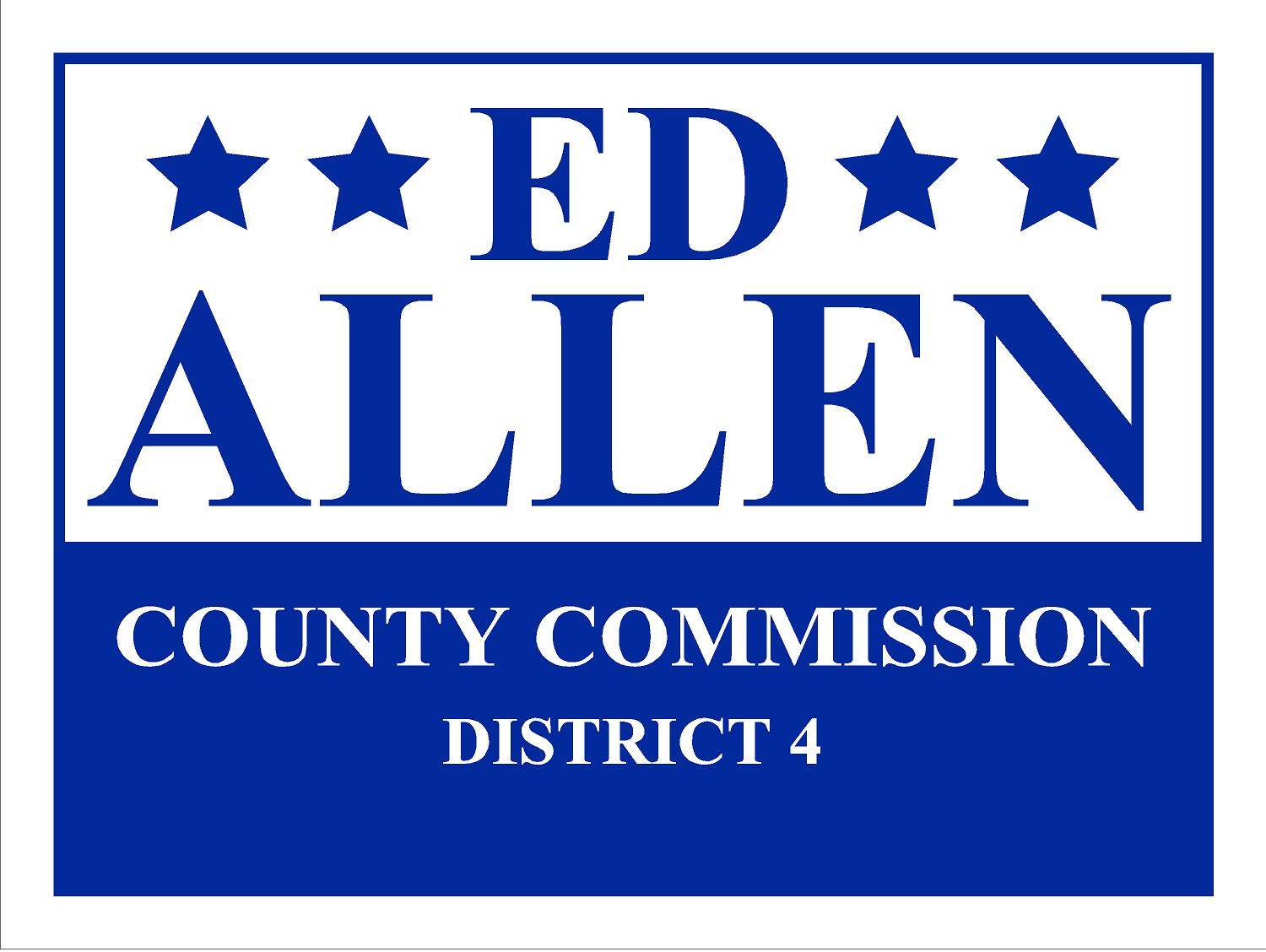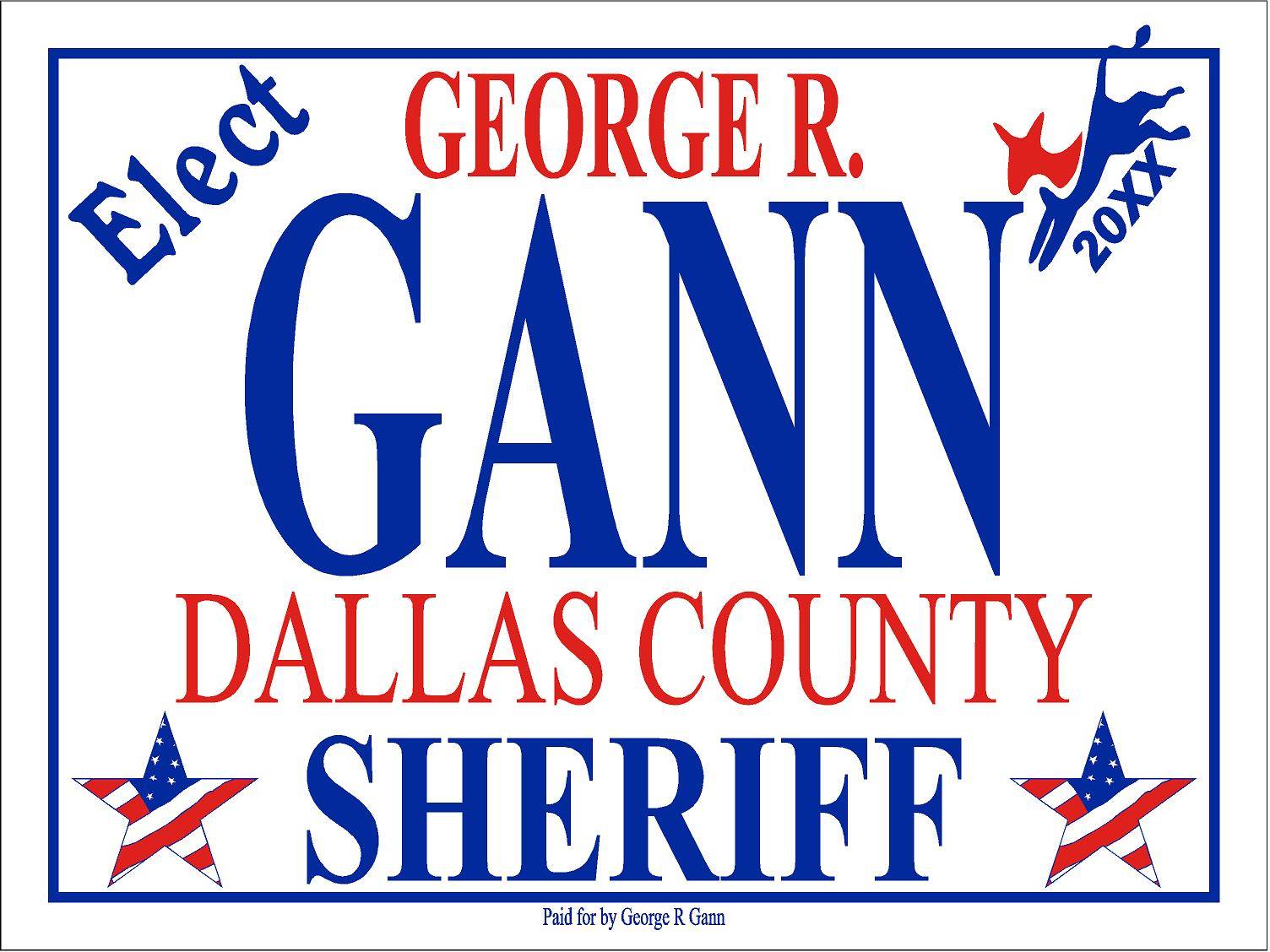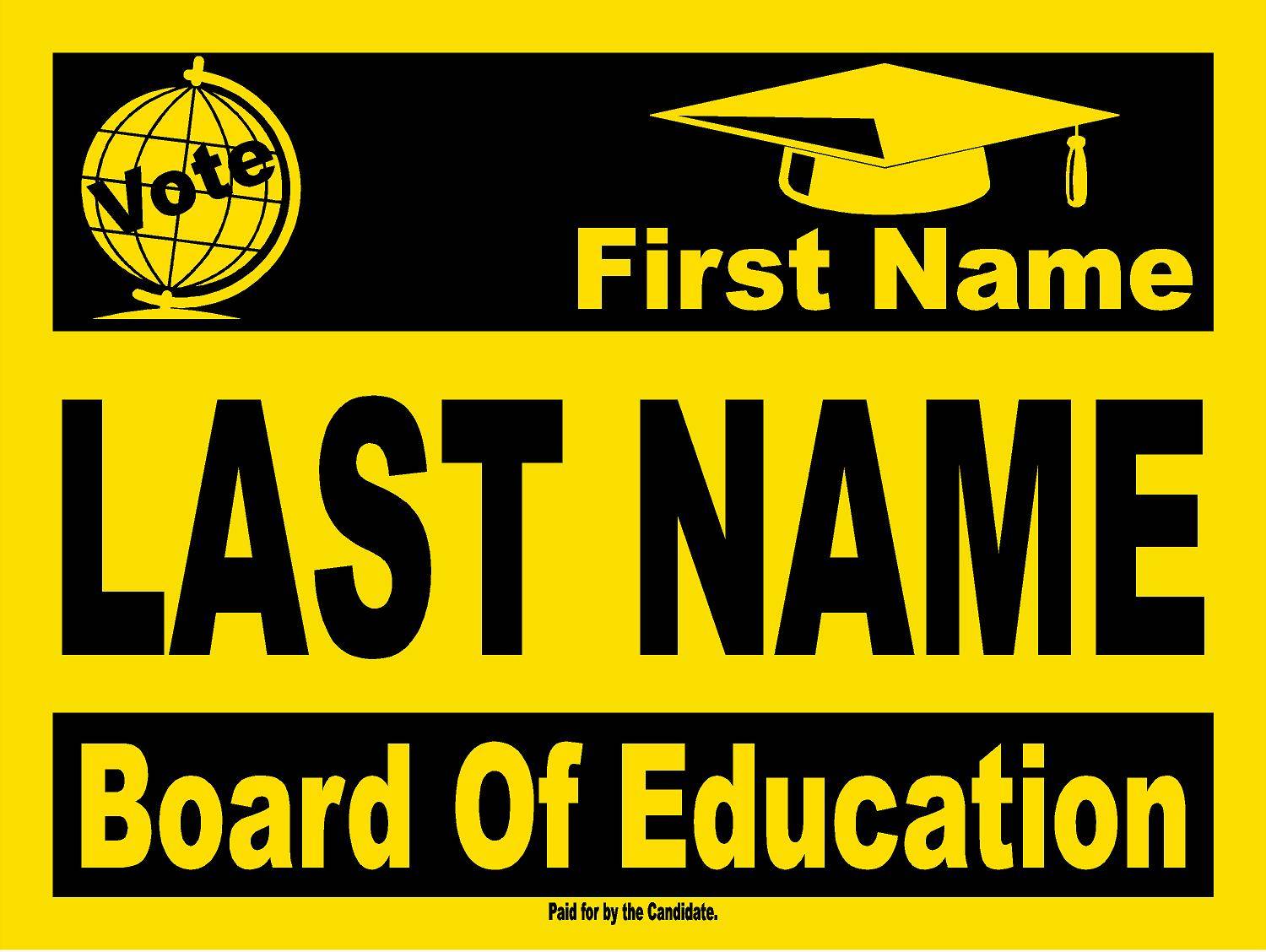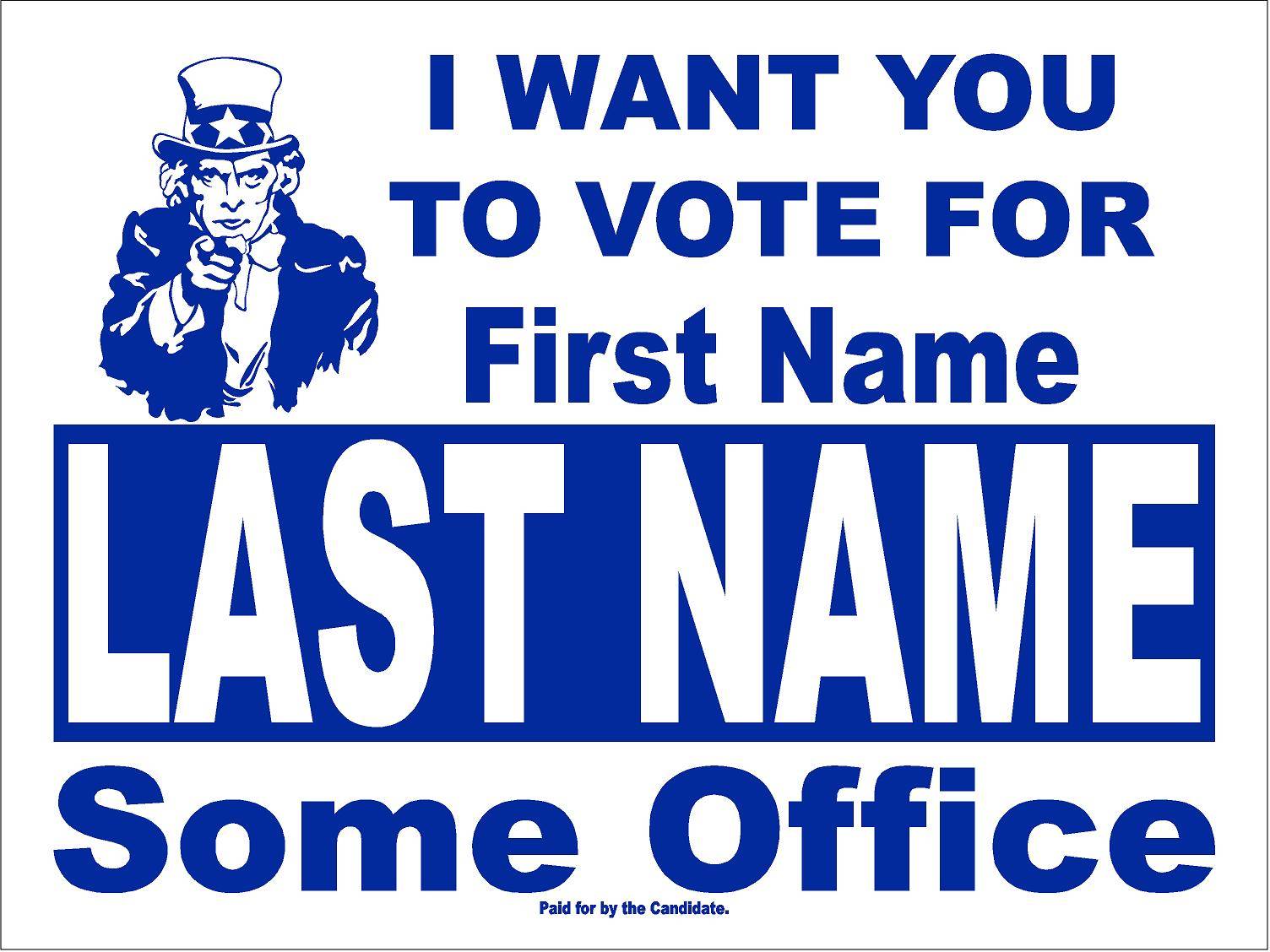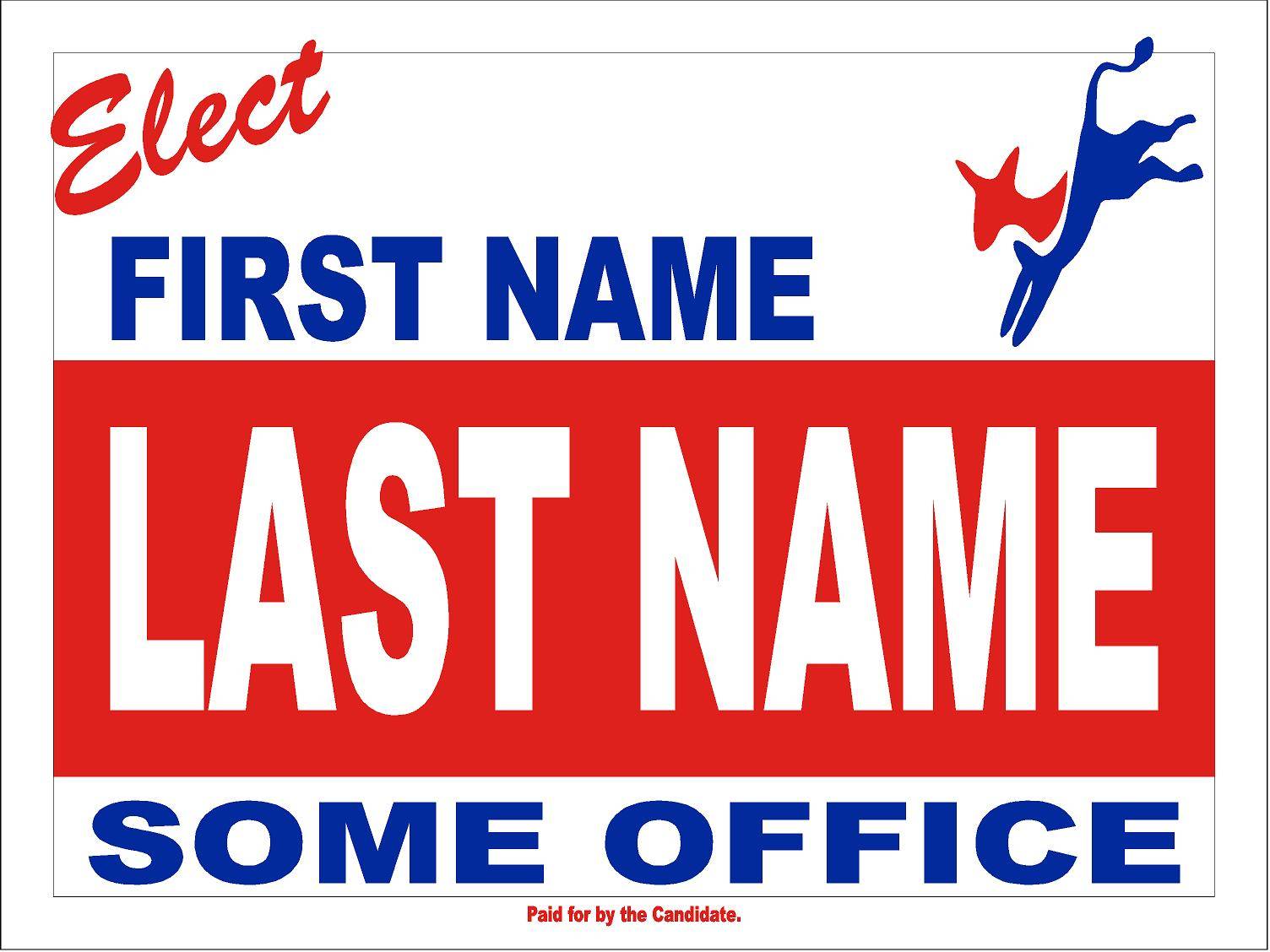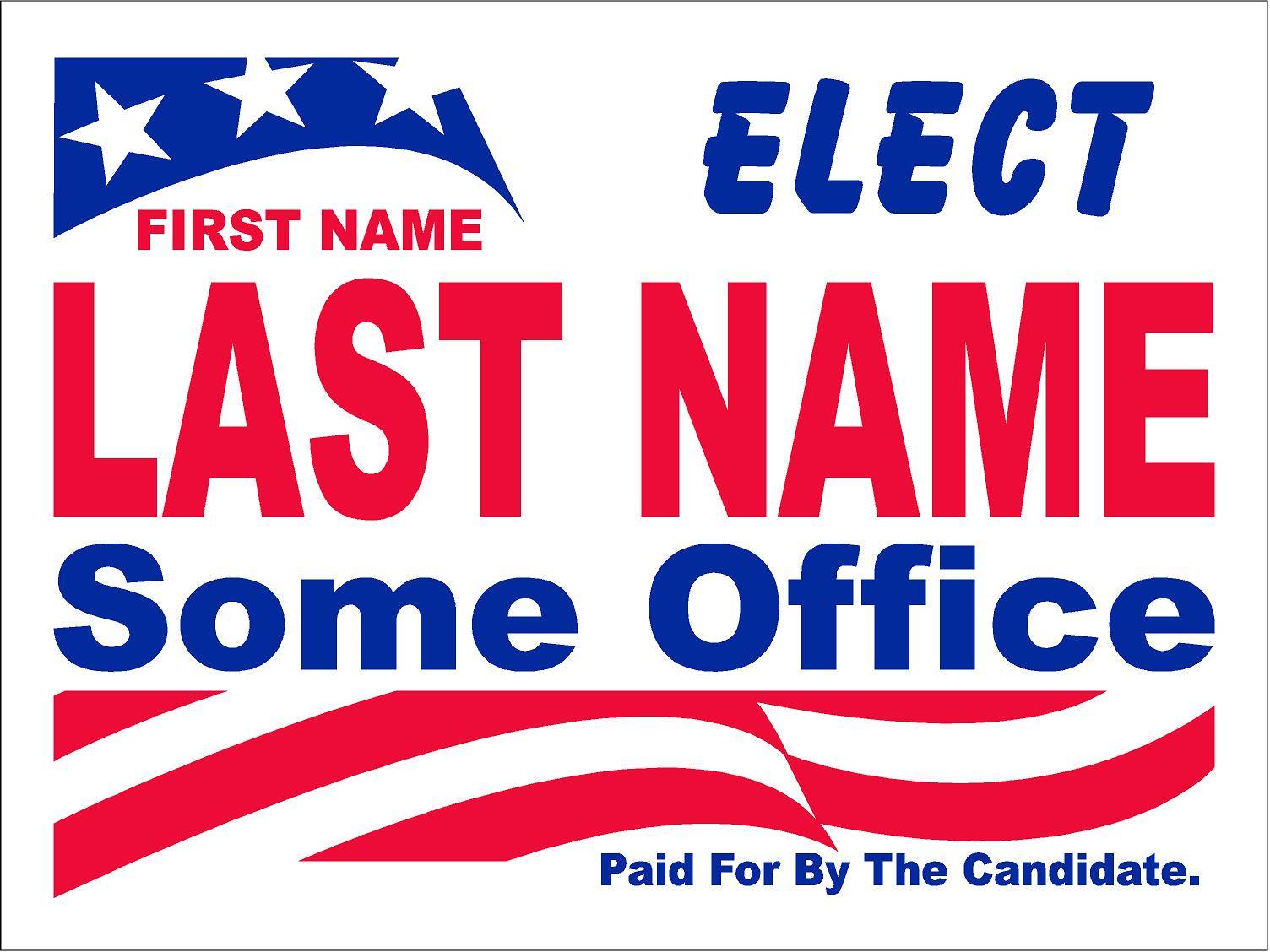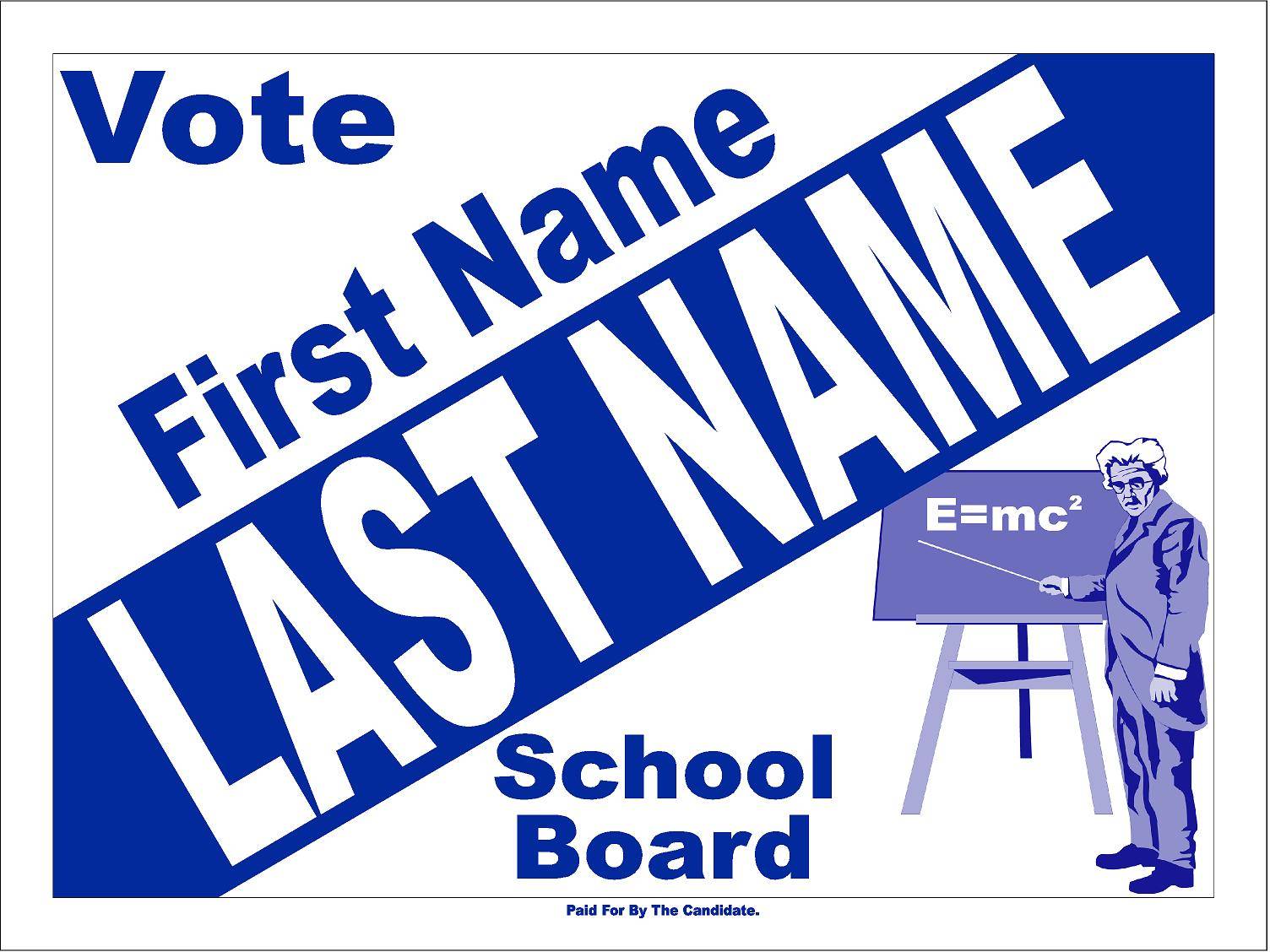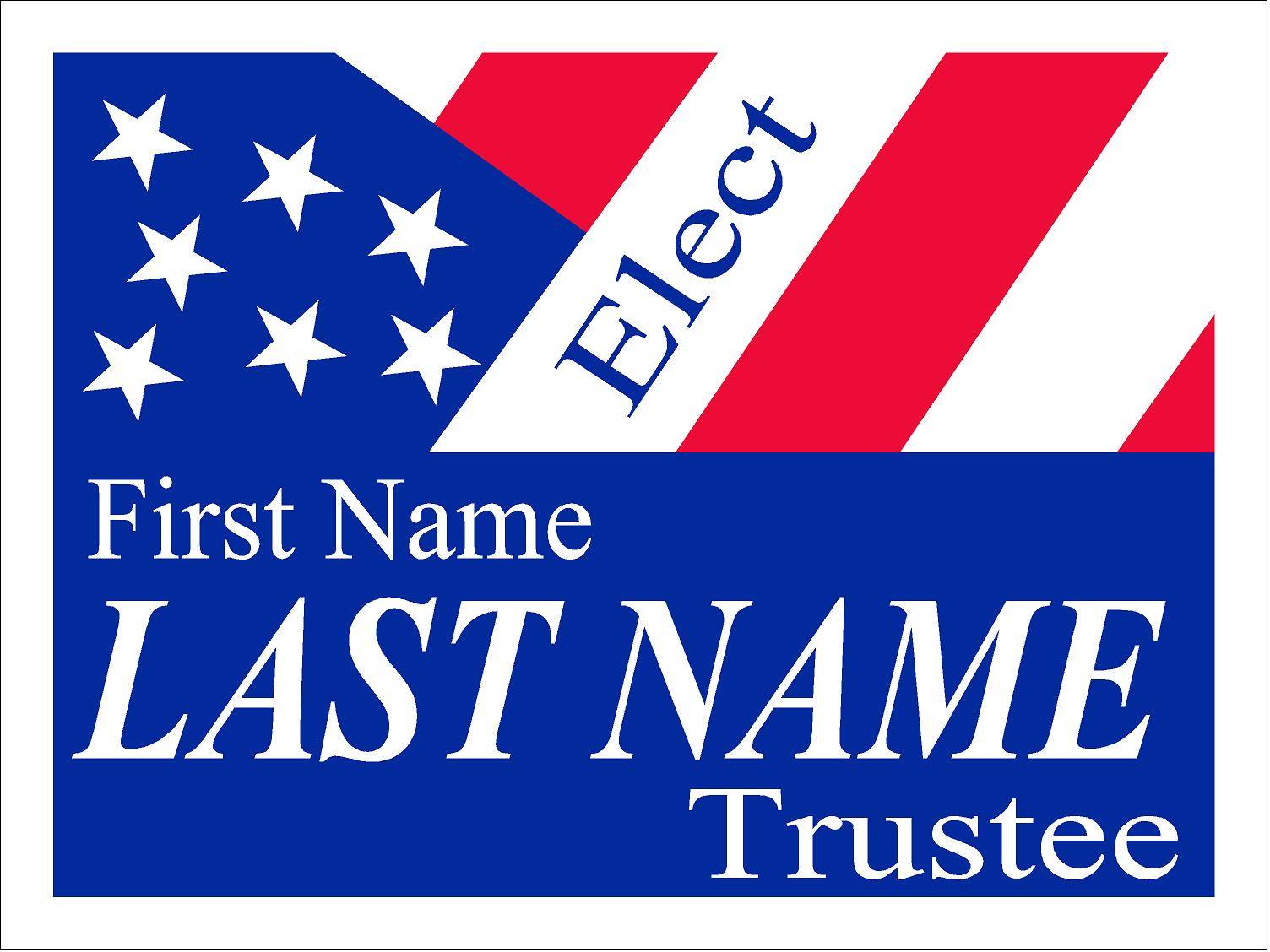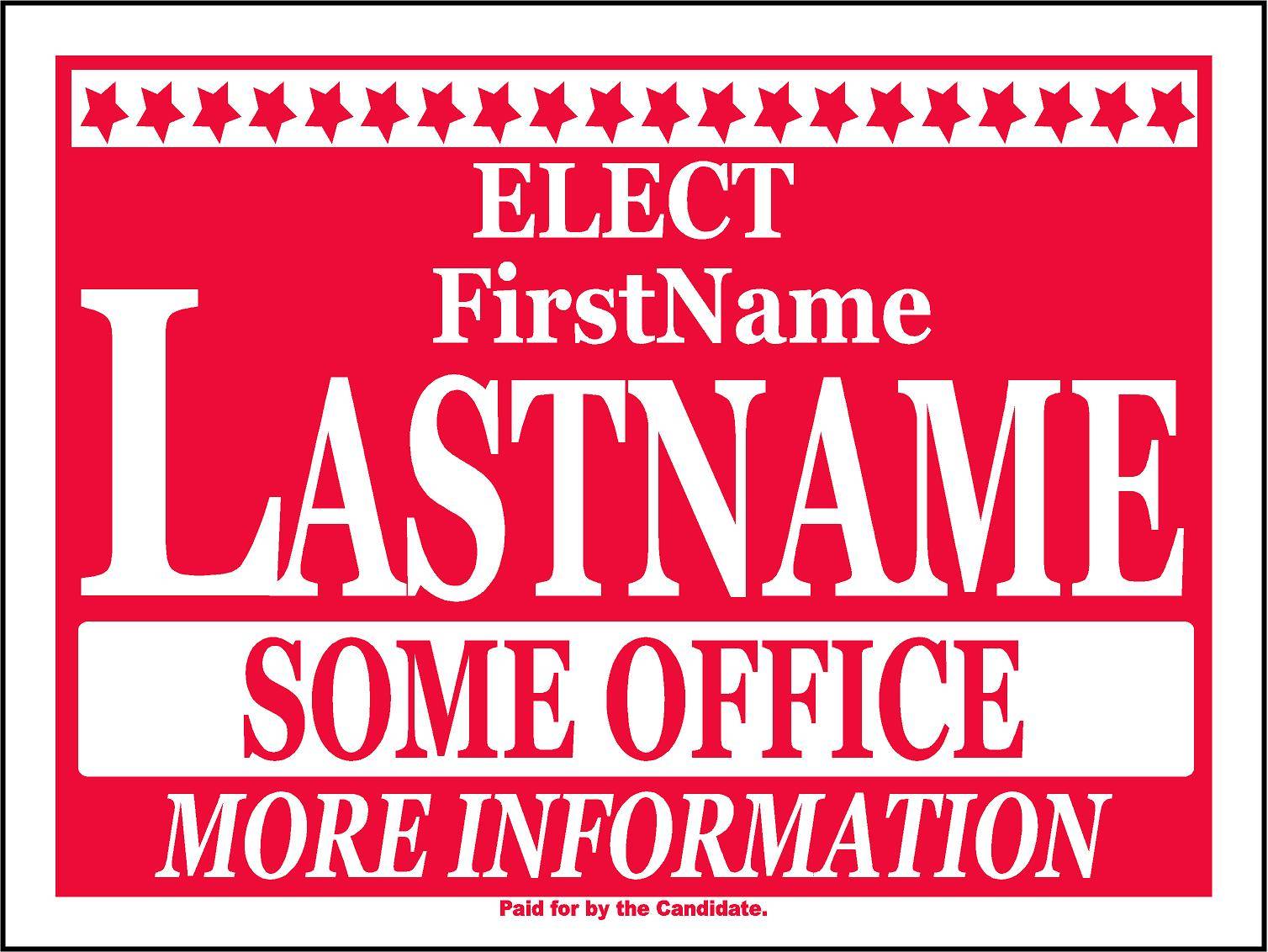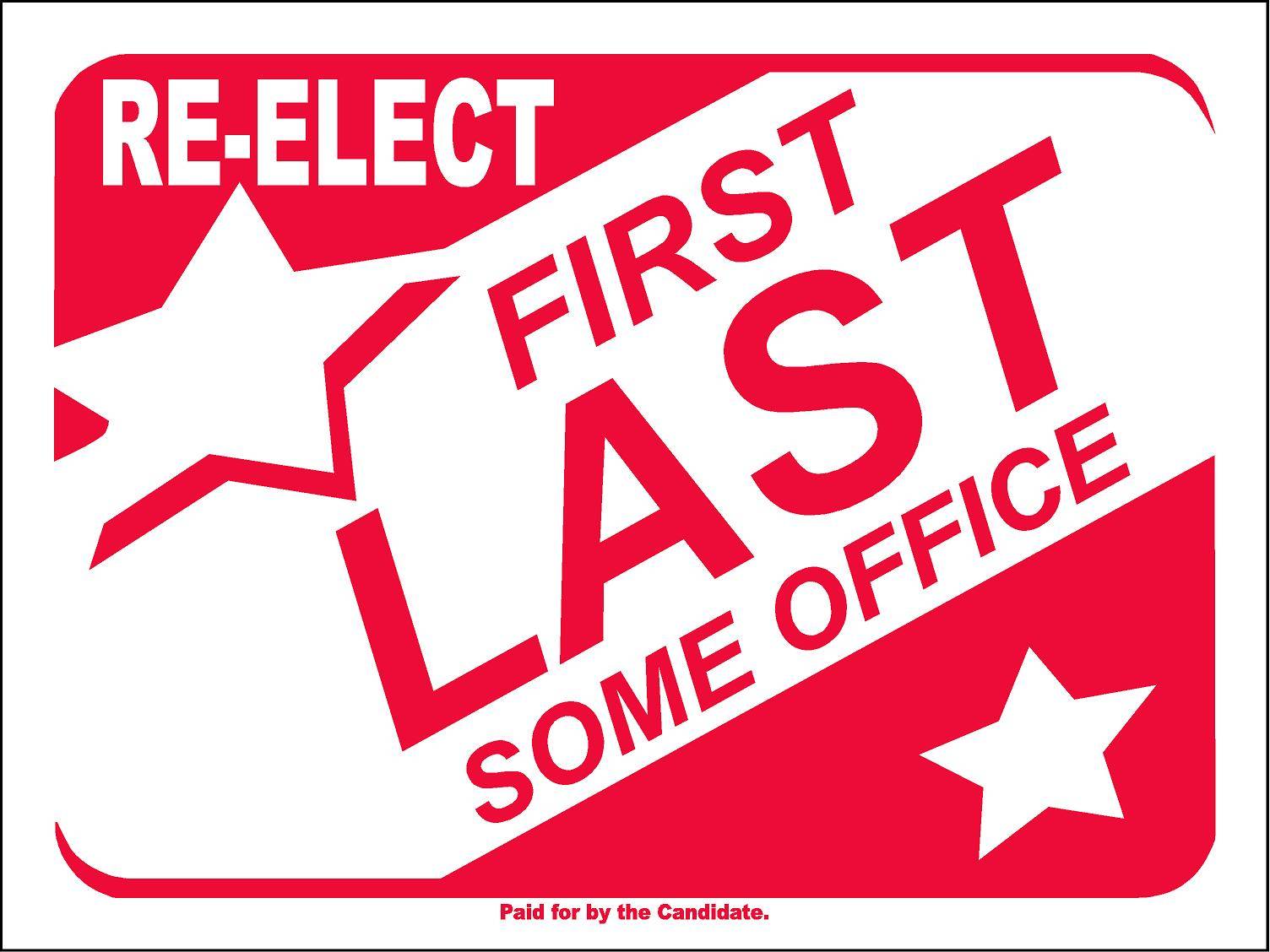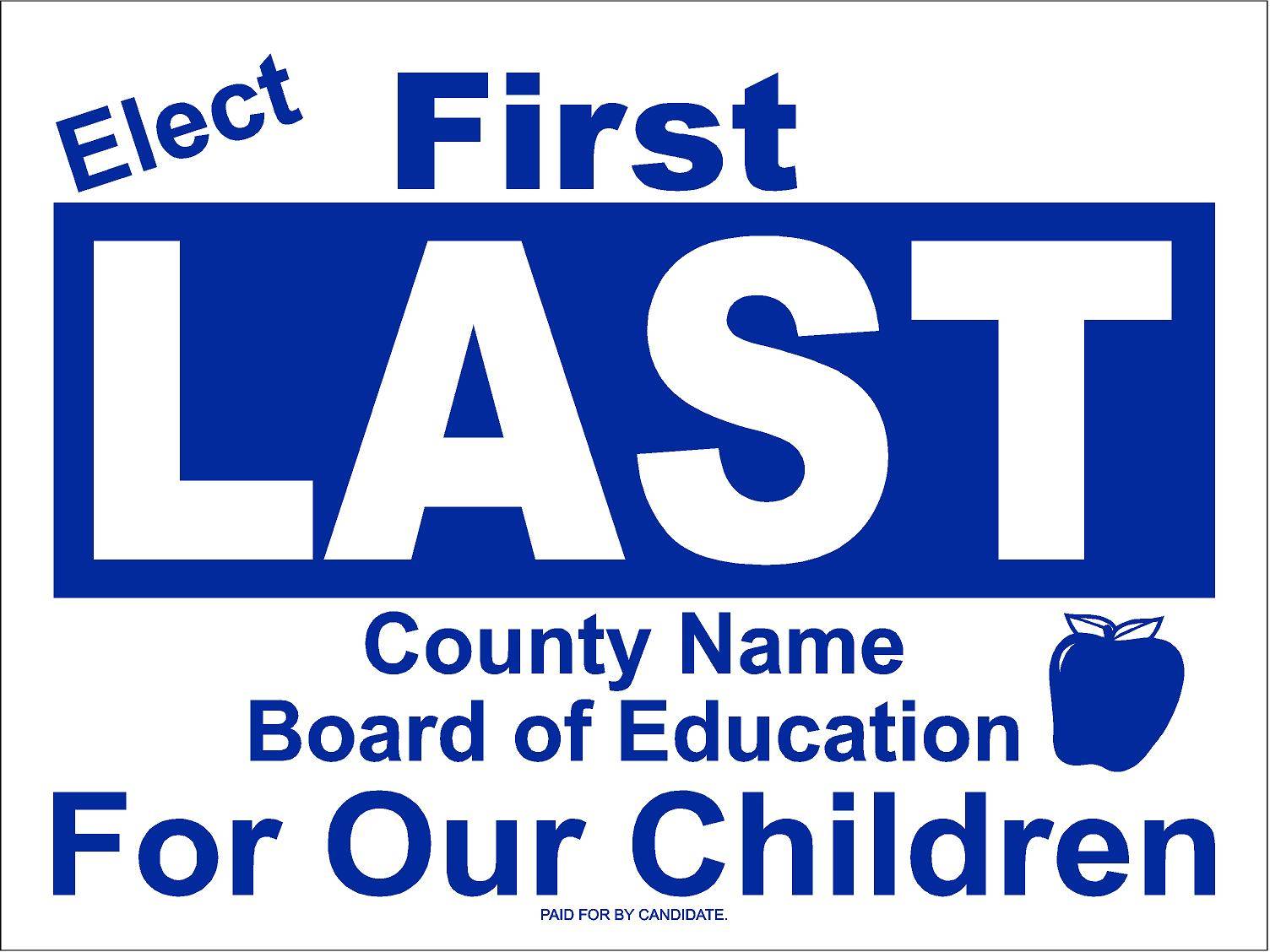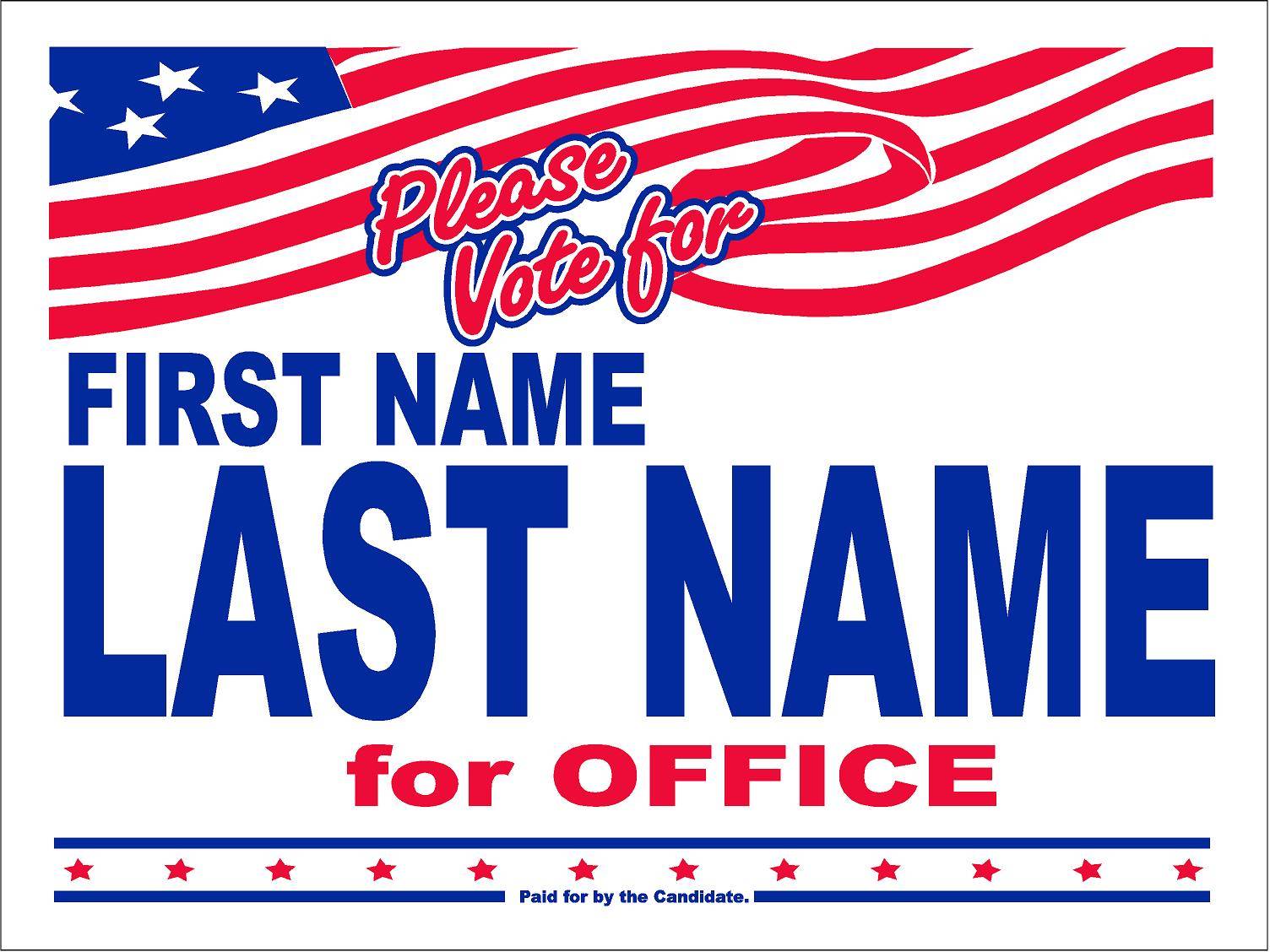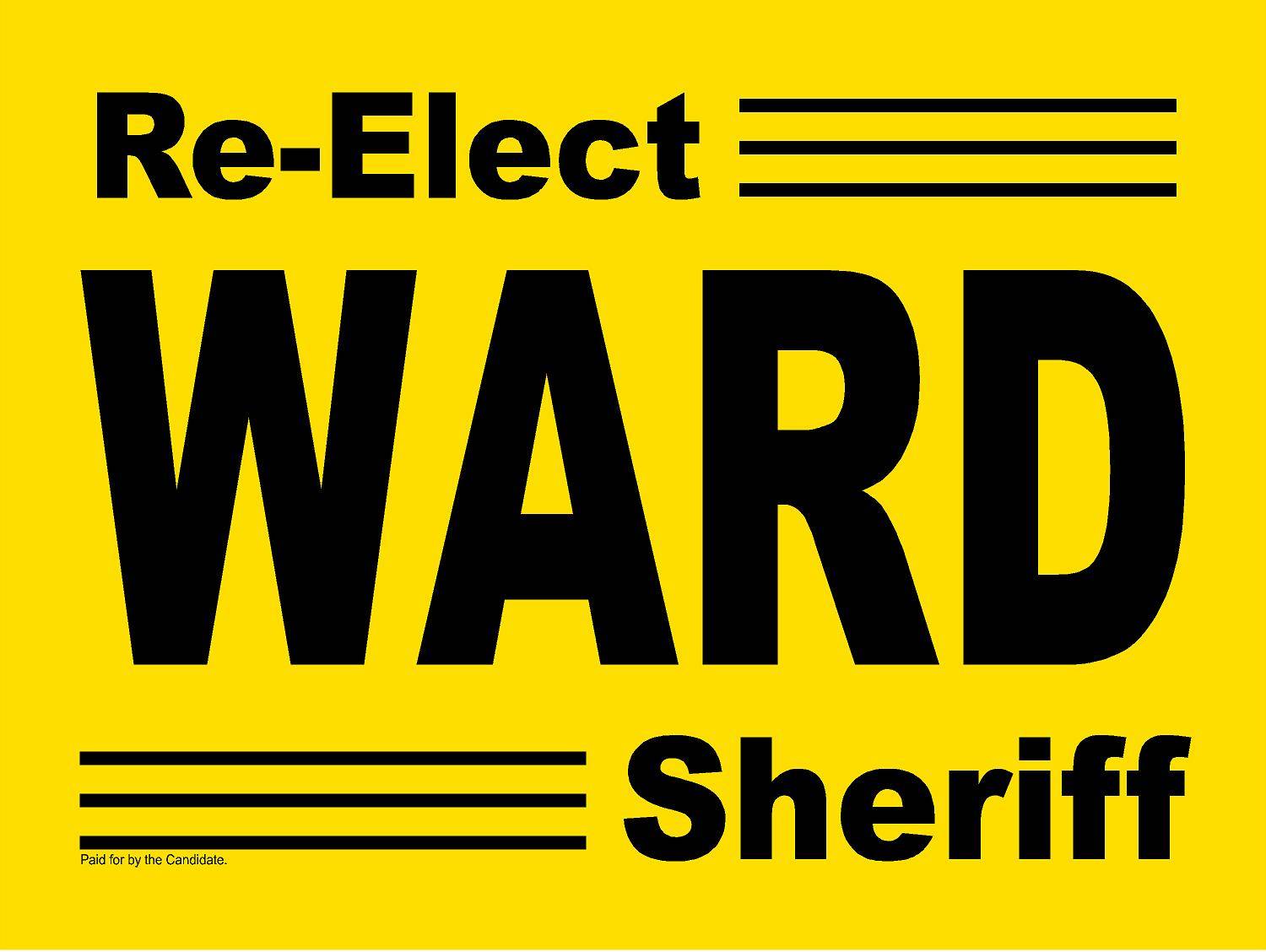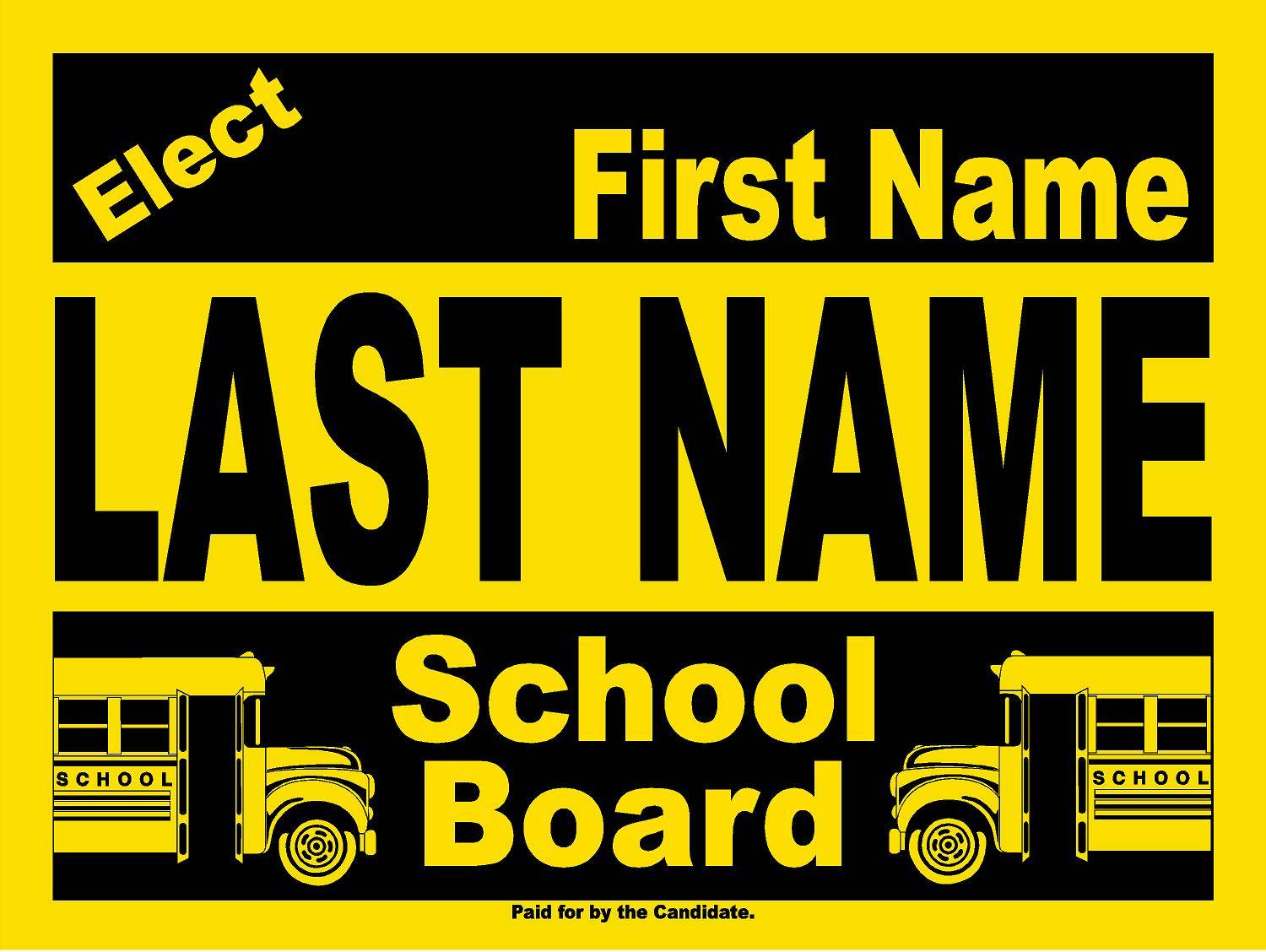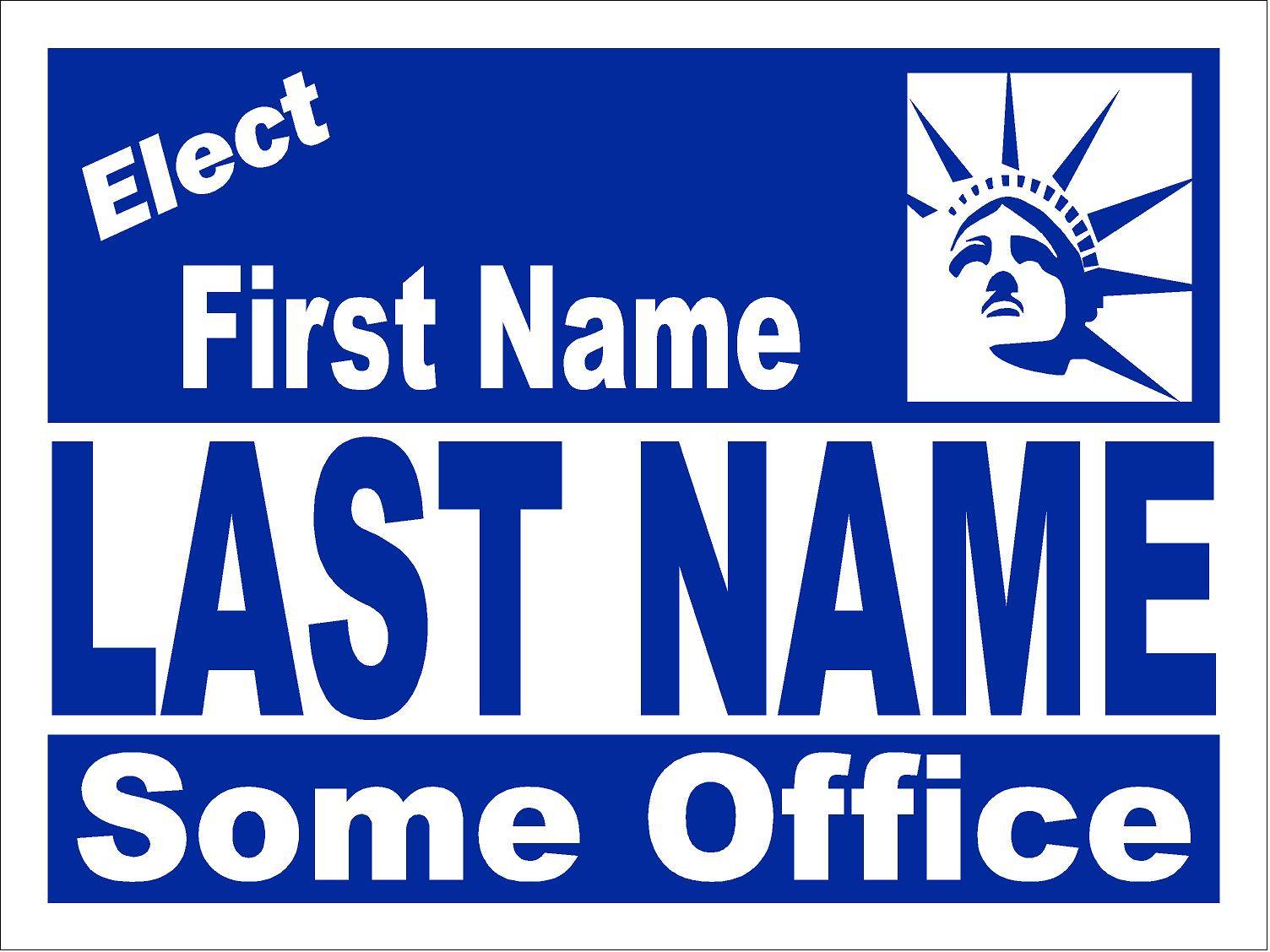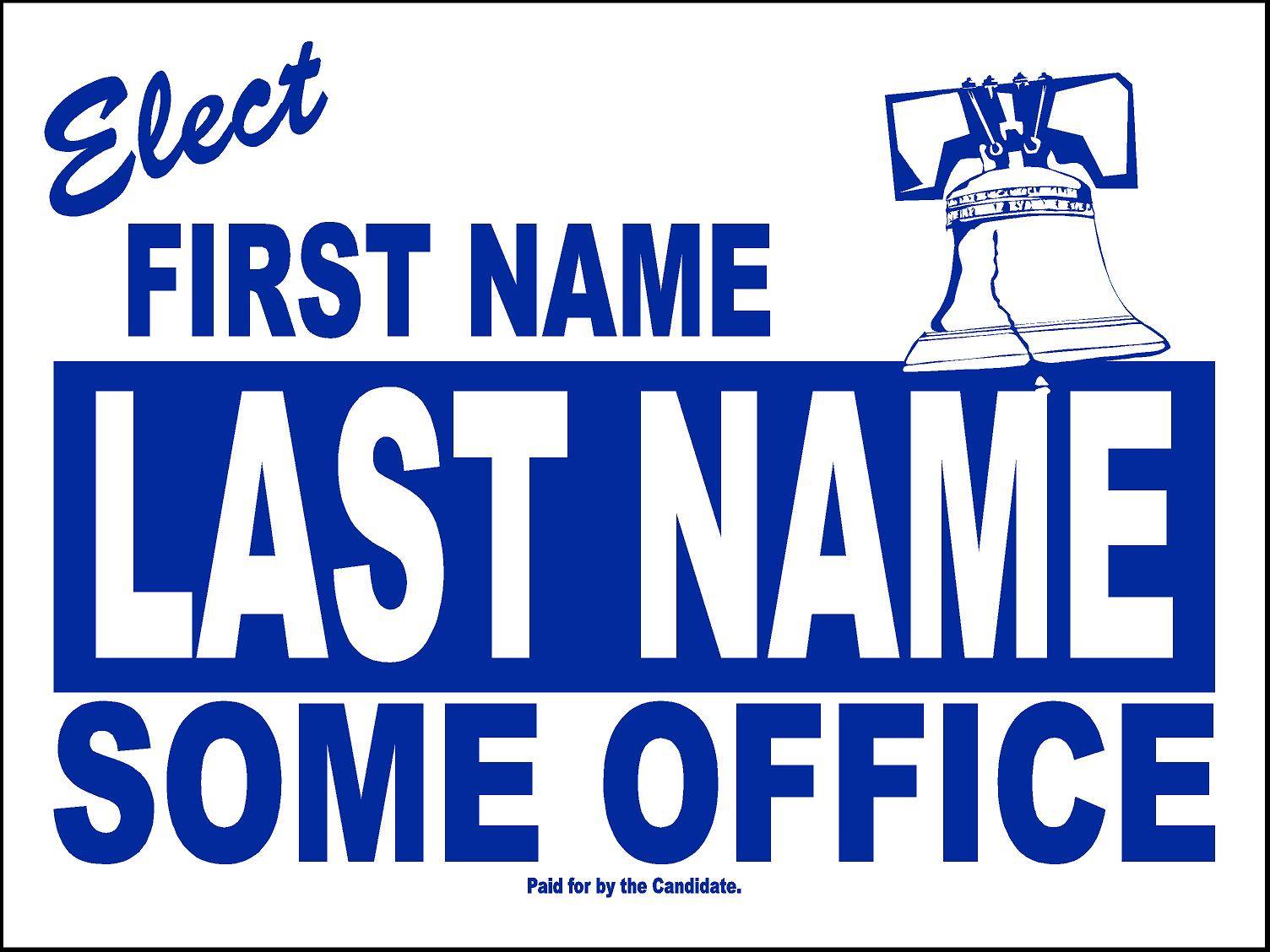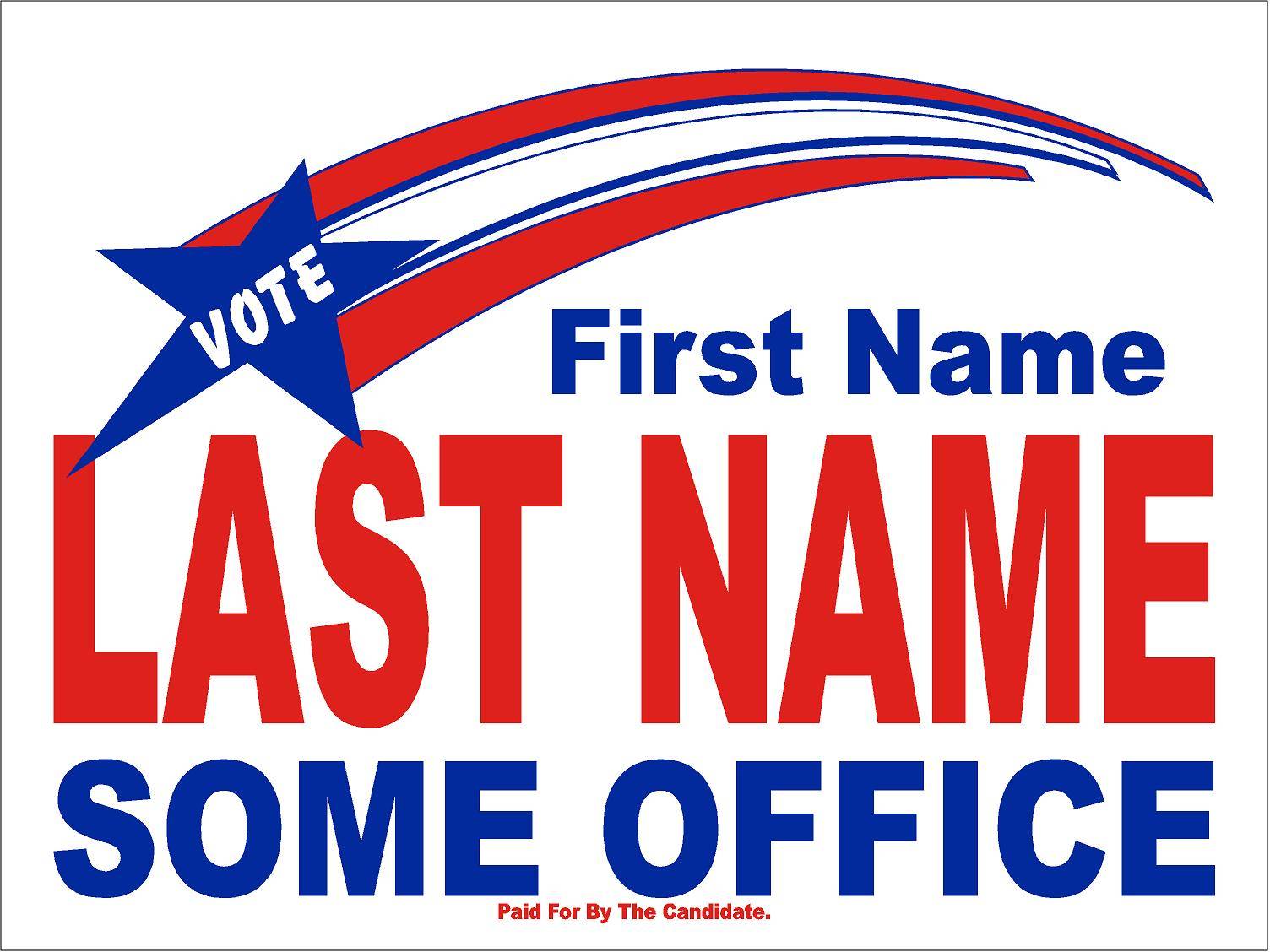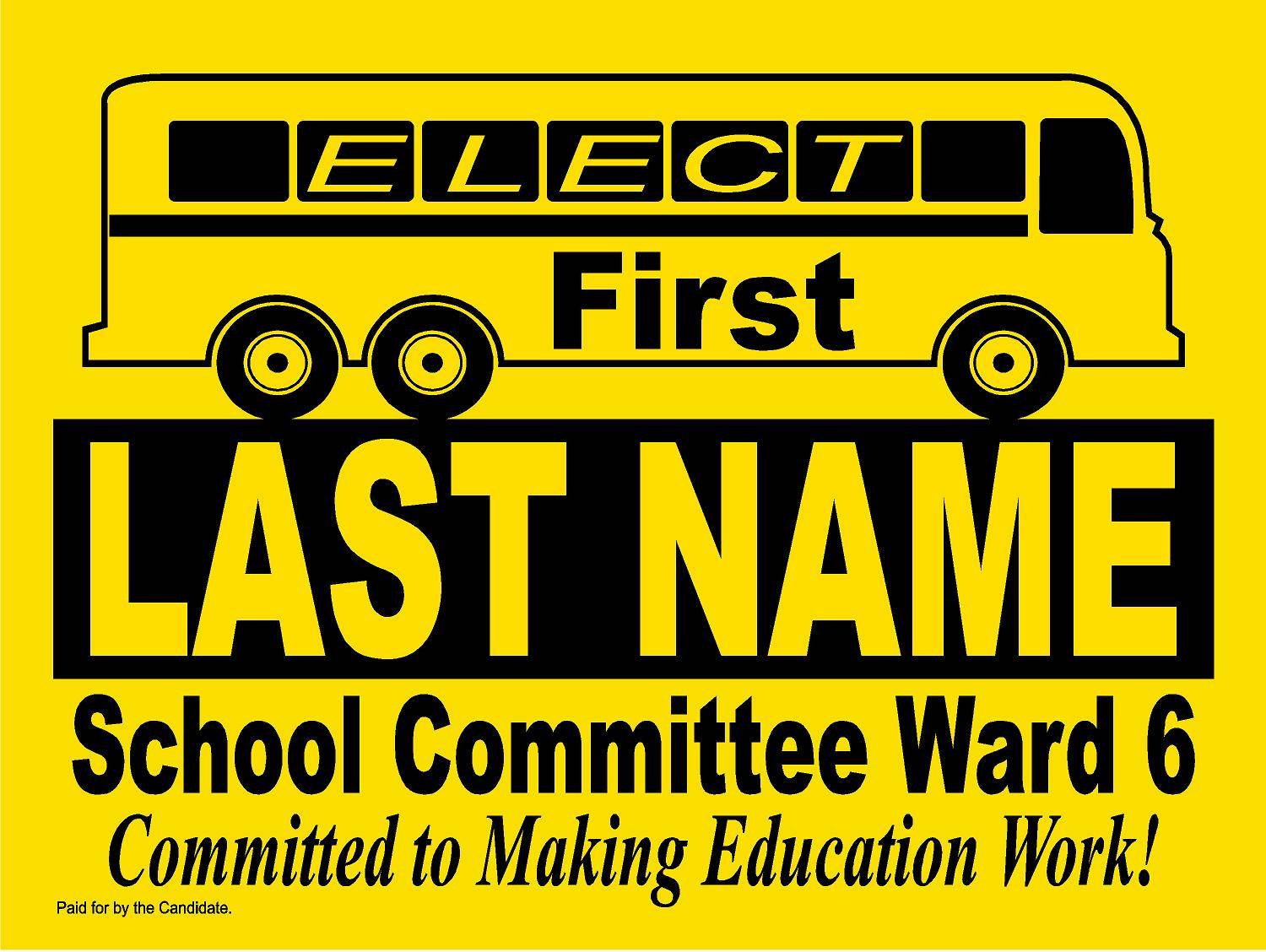 Get the Best Political Yard Signs From A.G.E. Graphics
Once a candidate decides they're going to run for office or an elected position, the next important decision is where to get political yard signs. A.G.E. Graphics is America's premier yard sign manufacturer offering nearly three decades of experience providing candidates with the most effective tools to advertise campaigns and win the race at an unbeatable price. We offer a price match guarantee ensuring that your funds will be spent wisely while still getting the highest quality products available on the market. Contact us to learn more today.
Political Templates for Easy Design Assistance
Running for an elected position requires an incredible amount of brainstorming, strategy, and flawless execution. As your partner creating political campaign yard signs, we bring a proactive approach to help design signage that not only promotes who you are but creates a feel and message that resonates with voters. If you need help with political sign ideas, we offer more than 40 templates to choose from that are proven to be effective on the campaign trail. You can use some ideas from one template, and combine it with another template. The choice is yours, you can still have a custom design made to your specifications, or get your signage lightning fast with one of our ready made designs! You can use multiple colors or have a template changed to just one color of your choosing. We use state-of-the-art equipment that is cost-effective without sacrificing quality, while still guaranteeing the most competitive prices you'll find.
NOTE: Please Refer To The Template Design Numbers When Corresponding And Placing Orders
How to Create the Best Political Yard Signs
Creating political lawn signs isn't rocket science, and you shouldn't waste valuable time nitpicking over too many details. In fact, as experienced sign manufacturers, we offer insight on the essential things to consider and act as your trusted advisor. With our customer service and knowledge, we are your best bet on where to get campaign signs. Consider the following:
Size – We recommend creating signs that are at least 18" x 24".
Colors – The best colors for political signs are bold and patriotic. Are you running for a school or organization position? Consider incorporating brand colors.
Copy – Keep it as short as possible. It should be able to be read within seconds.
Material – We offer the most durable, weather-resistant options, including Econoplast™. It also happens to be the most affordabl
Your One-Stop-Shop for All Your Campaign Sign Needs
A.G.E. Graphics offers the convenience of getting all your political campaign signage needs from one trusted partner. Political lawn signs are one of the first things candidates think of, but we offer a complete line of versatile, high-quality custom products, such as:
Magnetic political signs

Political signs with stakes

Magnets

And more!
Order Your Political Campaign Yard Signs
Whether you're in a race at the local, state, or federal level, we offer a fast, convenient, and affordable way to get all your campaign signage needs in one place. You won't have to set up an account, redesign signs, or send additional artwork or slogans to multiple vendors. It costs nothing to get started with us and you won't pay a thing until you're satisfied with a proof and place an order. Get an online quote today!